Inclusive and Ethical AI for Academic Libraries
Recorded on 12/07/2023
Posted in Diversity, Equity, Inclusion, Accessibility (DEIA), Library Technology and IT
How can academic libraries implement inclusive and ethical artificial intelligence initiatives?
---
Summary:
Academic libraries have historically been early adopters and implementers of new and emerging technologies. Yet, many are caught in a whirlwind of uncertainty as the world accelerates the adoption of generative and other forms of AI.
Some library staff and leaders report concerns, frustrations, and fears about the encroaching AI future for libraries, especially regarding inclusive workplace practices. The social, legal, and DEI-related AI issues in higher education and academic libraries are vast and complex as we contend with upholding our DEI-centered promises and beliefs with our practices.
This webinar will focus on defining and implementing inclusive and ethical AI for academic libraries. The panelists will discuss the best workplace approaches for AI usage and how to prepare library staff to support our institutions' AI initiatives. We will also outline several ethical concerns with AI and what libraries must know to prepare and scale for the future that is here now.
---
Speakers:
Karim Boughida

Dean of University LibrariesStony Brook University

With over 35 years of experience, Karim Boughida is an accomplished executive leader in higher education, library, AI, IT, and data sectors. Expertise spans emerging technology, data management, library research, innovation, product/program management, and team building.

Throughout his career, Boughida successfully led campus-wide innovation and established valuable partnerships. Notably, he was instrumental in fostering innovation at institutions such as George Washington University, the Getty, and the University of Rhode Island. These ventures include the establishment of cutting-edge labs like Makerspace, Data Lab, Launch Lab, and AI Lab.

Currently, Boughida serves as the Dean of Libraries at Stony Brook University (SUNY, NY), a position held since September 2022.

Keith Webster

Helen and Henry Posner, Jr. Dean of the University LibrariesCarnegie Mellon University

Keith Webster was appointed Dean of University Libraries at Carnegie Mellon University in July 2013 and was additionally appointed as Director of Emerging and Integrative Media Initiatives in July 2015 and was installed to the Helen and Henry Posner Jr. Dean's Chair in 2021. He also has a courtesy academic appointment at the University's H. John Heinz III College. Previously, Keith was Vice President and Director of Academic Relations and Strategy for the global publishing company John Wiley and Sons. He was formerly Dean of Libraries and University Librarian at the University of Queensland in Australia, leading one of the largest universities and hospital library services in the southern hemisphere. Earlier positions include University Librarian at Victoria University in New Zealand, Head of Information Policy at HM Treasury, London, and Director of Information Services at the School of Oriental & African Studies, University of London.

Keith has held professorships in information science at Victoria University of Wellington and City University, London. He is a Chartered Fellow and an Honorary Fellow of the Chartered Institute of Library and Information Professionals (UK), and has served on government advisory boards, journal editorial boards, and as an officer in professional and learned societies around the world. He was Chair of the National Information Standards Organization in 2018/19, and now serves on the board of the Coalition for Networked Information.

Keith is a professional futurist, and regularly consults with not-for-profit and professional organization boards. His professional interests include AI and data-informed community engagement, research evaluation, and the future of scholarly communication. He is a regular speaker on topics such as the future of communication and the impact of open science on publishing and libraries.

Kim Nayyer

Edward Cornell Law Librarian, Associate Dean for Library Services, and Professor of the PracticeCornell University

Kim is Edward Cornell Law Librarian, Associate Dean for Library Services, and Professor of the Practice at Cornell Law School and Cornell University Library. Her research interests include information and algorithmic literacy in machine-manipulated environments; data ownership and appropriation in online public participation; ethics of big data and AI; copyright and licensing as they affect access to legal information; and inclusion, diversity, equity, and decolonization in information and law. Kim teaches a critical evaluation of legal information colloquium and a comparative copyright law seminar.

Before Cornell, she was Associate University Librarian, Law and Adjunct Associate Professor at University of Victoria, where she directed the Law Library, taught legal research, and oversaw the Copyright Office. Before entering librarianship Kim worked as a research attorney in large and small firms and at an appellate court. Kim has an extensive professional service record, including with the Copyright Society, for which she serves on the DEI committee; the American Association of Libraries, for which she serves on the Copyright Committee and served on the editorial board of AALL Spectrum magazine; the Canadian Association of Law Libraries/Association canadienne des bibliothèques de droit, for which she served a presidential term, founded and co-chaired the Diversity, Inclusion, and Decolonization Committee, co-chaired the Copyright Committee, and led three interventions on copyright and legal information and library issues before the Supreme Court of Canada; the Association of American Law Schools, for which she served a term as chair of the Section on North American Cooperation, and the Canadian Bar Association, for which she co-founded and chaired the Research Lawyers subsection of the Alberta Branch. She is a member of the Bars of Alberta and Ontario.

Alexia Hudson-Ward (Moderator)

Associate Director of Research, Learning, and Strategic PartnershipsMIT Libraries

Alexia Hudson-Ward is Associate Director of Research and Learning, Massachusetts Institute of Technology (MIT) Libraries. Her past roles include: the Azariah Smith Root Director of Libraries for Oberlin College, a Penn State tenured librarian, an award-winning entertainment editor, public radio promotions coordinator, and Coca-Cola Company marketing manager. Alexia holds a MLIS degree from the University of Pittsburgh & BA from Temple University and is currently a Simmons University doctoral candidate in the Managerial Leadership in the Information Professions program.
All Choice webinars offer Zoom's auto-generated AI captioning. If you have any questions, please contact: scofer@ala-choice.org.
---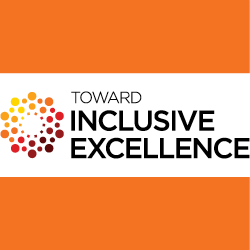 This webinar is part of Choice's Toward Inclusive Excellence content strand, which explores issues of equity, diversity, and inclusion in and outside of higher education.
Related Posts