Years of Research Prove That Layoffs Are Traumatic for Everyone
Posted on December 9, 2022 in Blog Posts
Recently, I have had many conversations about the numerous layoffs now happening in the United States. The data on the current state of layoffs is fluid, yet it is evident that this wave is impacting so-called "white collar" positions in the technology, pharmaceutical, and entertainment sectors.
One only has to view social media to see some layoff horror stories. Several of those impacted have shared anecdotes of being blindsided by the news of their immediate unemployment. Adding further insult to injury, some of those laid off were coldly locked out of buildings and computers within minutes of the announcement. In other instances, some people who were laid off were asked to return to their positions—their separation was simply a managerial mistake. This emotional roller coaster is not healthy or helpful to anyone in the workplace.
I was laid off from my corporate marketing position in 2003. Having spent years building relationships with customers while advancing my former employer's profit goals, I was crushed by losing my job. I was well compensated and enjoyed the perks of being associated with a prestigious Fortune 100 company, which included respect from family, friends, and strangers who were impressed with my role.
Being laid off not only meant separation from the company, but also disseverment from an intoxicating lifestyle, my personal brand, and a large part of my professional network. While I planned to transition into a new career role, and was accepted to the University of Pittsburgh's Master of Library and Information Science program at the time of my layoff, losing my corporate position and professional identity hurt. I suffered periods of feeling worthless and depressed in the aftermath.
My career path in libraries began in a large public library system in 2004, rotating through departments partly as a fellowship and partly as a "floater"—a staff member called to fill in for open shifts. For the next several years, I scrambled to make ends meet. Former friends ridiculed my new career choice.
It was a tough time, and I count myself as one of the lucky people. I had an emergency fund that covered a little more than a year's worth of expenses, and my mom provided me with some financial assistance. Yet, it took about three years before I felt any professional footing again.
Being laid off is a traumatic experience for many people, taking some individuals years to recover—if they ever recover. The management literature exploring layoffs as a phenomenon started around 1978 and is replenished annually. Various research threads explore how layoffs impact people by race (paywalled) and gender and the "survivor's guilt" experienced by those left behind in the aftermath of mass job reductions and separations (paywalled).
What is remarkable to me is how the rhetoric and operational activities associated with the common managerial practice of "involuntary separation" has remained unchanged for nearly fifty years. In other words, the same rationales (i.e., over-hiring, economic downturns) and the same communications method (i.e., quick and short layoff announcement meetings giving workers little to no time to emotionally process and plan) have been used as conventions to lay people off from their jobs. These layoff conventions continue despite evidence that these methods contribute to workplace and worker instability (paywalled).
Higher education researchers can further expand our understanding of the short- and long-range impacts of these layoff practices. For example, data on the mental health challenges suffered by employees and managers post-layoff (paywalled) is key to understanding how those impacted (and their future workplaces) can successfully support their transitions into new workplaces.
If you are among those recently laid off, there are governmental agencies that can provide assistance. In the United States, the Department of Labor provides resources for those who have suffered a job loss. Check with your country's equivalent entity, such as the Ministry of Labor, Employment and Skills Development, if you reside outside of the United States.
Please know that this phase in your life is temporary and you are not alone.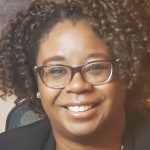 About the author:
Alexia Hudson-Ward is Associate Director of Research and Learning, Massachusetts Institute of Technology (MIT) Libraries.
Sign up for Toward Inclusive Excellence (TIE) new post notifications and updates.
Interested in contributing to TIE? Send an email to Deb V. at Choice dvillavicencio@ala-choice.org with your topic idea.
---
APA Publishing amplifies the voice of psychology, curating and disseminating peer-reviewed knowledge and information from across the whole of the field. For more than 125 years our work has brought together the community of psychological researchers and mental health professionals to build the foundations of scholarship, benefit society, educate students, and improve people's lives. We set the standards for research, writing, and publishing in psychology and champion equity, diversity, and inclusion. Our commitment to scientific integrity ensures the quality of the information we publish and safeguards its impact.
---
Header image is a detail of This is Harlem by Jacob Lawrence. Courtesy of Hirshhorn Museum and Sculpture Garden. © 2021 The Jacob and Gwendolyn Knight Lawrence Foundation, Seattle / Artists Rights Society (ARS), New York. For more information, click here.
Related Posts