Why Are BIPOC Billionaires Not Featured on "Succession"?
Posted on May 19, 2023 in Blog Posts
For the record, I enjoy HBO's Succession, it is one of my top 20 all-time favorite television shows. The strength of HBO's programming lies in its writing and ability to develop multi-layered, complex narratives through a large ensemble cast. Every element of the show—subtle and overt—has dimensional meaning. The way it interweaves plotlines that mirror Shakespeare's King Lear, mention the tragedy of Sporus, and incorporate elements of Greek and Roman mythology is the chef's kiss.
As the Succession's drama heightens toward its series finale in a couple weeks, I have started to reflect on my interest and attachment to the program's plot and characters (I functioned the same way with The Wire, Sex and the City, and The Sopranos). I have asked myself:
Why do I like this show so much that I have recommended it to at least 10 people?
Why do I find some parts of the Logan Roy character relatable?
Why do the Roy siblings irk me so much, yet I cannot stop watching them?
Why do I believe the tragedy of the Tom Wambsgans character is a cautionary tale about social climbing and striving?
However, my biggest "why" is DEIA-centered: Why have no BIPOC billionaires been depicted on the show?
Now, before my email inbox is filled with messages linking to stories about the toxic whiteness of Succession, please know that I have read those pieces. The articles raise important points. Yet, I have not seen anyone examine the absence, and perhaps deliberate erasure, of multicultural billionaires on one of the most popular television shows in recent years.
I raise the matter of missing Black and brown billionaire characters on Succession for two reasons. First, the show's central plot is built on the control of a family-owned multinational media conglomerate allegedly inspired by the Murdoch family. The Murdochs own News Corp and have expanded their empire to encompass businesses that target diverse audiences. In addition to owning Fox Corporation, HarperCollins Publishers, The Wall Street Journal, and the New York Post, News Corp launched a live television network and steaming service targeting Black consumers called Fox Soul in 2020. Fox Soul is available on every major streaming platform, including Amazon and YouTube. Therefore, the likeliness of direct interaction between Succession's inspirational family and influential people of color is high.
Secondly, the late 20th century and early 21st centuries gave rise to a diverse billionaire class, including several billionaires who gained wealth by launching media networks and lucrative production companies. For example, Robert "Bob" Johnson became America's first Black billionaire when he sold Black Entertainment Television (BET) to Viacom for $3 billion in 2001. He is the former owner of the Charlotte Bobcats basketball team (now the Charlotte Hornets) and a pro-reparations advocate (a topic covered in one of our podcasts).
Robert Johnson's ex-wife Sheila Johnson (co-founder of BET) is considered the first Black female billionaire. Her business accomplishments are bountiful, as she recently sold her equestrian center for more than $20 million. She is CEO and founder of Salamander Hotels & Resorts, comprising several luxury resorts and golf courses in the United States and the Caribbean. She is also the first Black woman to be a principal stakeholder in three professional sports franchises: the Washington Mystics (WNBA), the Washington Wizards (NBA), and the Washington Capitals (NHL). And, of course, there is Oprah Winfrey, creator of Harpo Productions and a major library and reading advocate with an estimated net worth of $2.5 billion. Her professional stature is well documented.
Additionally, when the billionaire business class is discussed and written about, those conversations rarely center on people like singer, business leader, and philanthropist Rihanna and hip-hop legend and art collector Jay-Z. The scholarly literature in business (paywalled) and the social sciences (paywalled) addresses this erasure of accomplished people of color (even in fictional depictions) as a systemic issue.
Viewers of Succession are aware that the show's stark whiteness is a potential subplot. It is also the daily reality we experience when actual billionaires and income inequity are explored in the media. What matters more is opening up the discourse to include diverse representations and the nuances of their stories.
It was a missed opportunity for Succession's writers not to center a BIPOC billionaire in the show.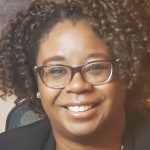 About the author:
Alexia Hudson-Ward is Associate Director of Research and Learning, Massachusetts Institute of Technology (MIT) Libraries.
Sign up for Toward Inclusive Excellence (TIE) new post notifications and updates.
Interested in contributing to TIE? Send an email to Deb V. at Choice dvillavicencio@ala-choice.org with your topic idea.
---
World Scientific develops the highest quality knowledge-based products and services for the academic, scientific, professional and research communities worldwide. With a publication history of over 12,000 titles, World Scientific releases approximately 600 new titles per annum and publishes more than 170 journals across multiple fields.
---
Header image is a detail of This is Harlem by Jacob Lawrence. Courtesy of Hirshhorn Museum and Sculpture Garden. © 2021 The Jacob and Gwendolyn Knight Lawrence Foundation, Seattle / Artists Rights Society (ARS), New York. For more information, click here.
Related Posts