We Must Stop Infantilizing White Mass Shooters and Treating BIPOC Youth as Adults
Posted on May 19, 2022 in Blog Posts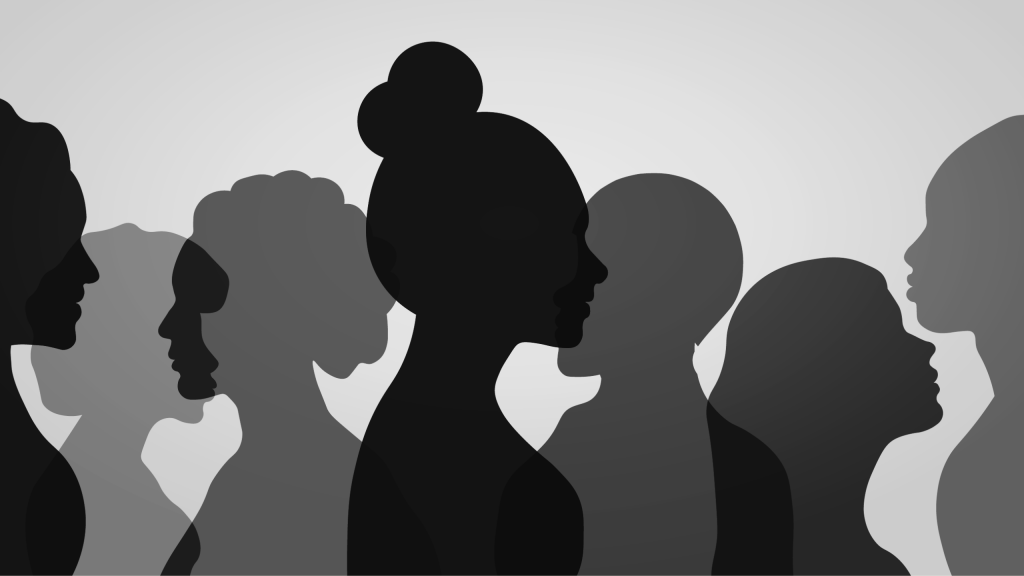 Whenever a mass shooting happens in the United States, the national conversation shifts temporarily to encompass enflamed rage and lots of dialogue about reforming gun laws. We continue to take a circuitous path, shifting from shock to rage, anger, and often to empty calls to action that rarely catalyze any meaningful efforts. The only thing guaranteed to change is that more people will join the ever-growing legion of physically and emotionally wounded mass shooting survivors.
Survivors of mass shootings must be extended to include the countless millions who feel helpless, fearful, and shattered when these gruesome crimes occur. For some of us, our lives are indelibly reconfigured and upended as we contemplate whether it is safe to once again enter a house of worship, take public transportation, or go to the supermarket.
I have thought a lot about what to write about this week in relation to the Buffalo mass shooting. I am not certain that I will ever feel entirely safe in this nation, as I will always be on alert and worried that I might be a potential victim of a hate-related crime. Tragic crimes like the recent mass shooting land differently when an armed white supremacist targets people who share your ethnicity. I am experiencing more weariness and broken sleep from racial battle fatigue (paywalled). I feel like I have been working in a non-stop trauma response unit for over two years. There are no self-care or mindfulness practices that will help me remediate this racial battle fatigue. The United States must be fixed so that we all can feel secure when going about our daily lives.
The same song, second verse profiling of white male mass shooters frustrates me. You can probably recite his characteristics off the top of your head. Disaffected young white male planned to attack vulnerable Black people. He is referred to as "a loner" and "mentally ill." Later, the mass murderer is infantized as a "youth" by some media outlets despite his age (the Buffalo mass murderer is legally an adult at age 18). When called out on Twitter by Northwestern Professor Dr. Steven W. Thrasher for infantizing the Buffalo mass shooter, The Associated Press (AP) moved swiftly to make the style change in their tweet and issued guidance to their staff on the definition of an adult, according to NPR.
Screenshots comparing the disparity in how the AP referred to Michael Brown vs. the Buffalo shooter.
Meanwhile, BIPOC youth are subjected to adultification bias and often assumed guilty. BIPOC children, especially Black girls, are not afforded the benefit of innocence in the United States. The long, ugly legacy of this form of racism and bias was recently discussed in depth during a May 10 virtual panel hosted by the American Antiquarian Society entitled "Traumas and Triumphs: A Roundtable on the History of Black Childhood" with Dr. Crystal Lynn Webster and Dr. Kabria Baumgartner in conversation with Dr. Nazera Wright. Through the course of that discussion, I learned that the historical record indicates that the first child in the United States to be executed under the death penalty may have been 12-year-old Hannah Occuish, a Pequot Indigenous American and African American girl. Occuish was accused of murdering a white child. There were no witnesses or clear evidence against Hannah when she was sentenced by a judge to hang in 1786. Her death marked a continuing pattern throughout American history of Black and brown children being murdered and executed purely on rumor and hearsay.
BIPOC children are afforded the same consideration as white male murderers in the United States. We have all seen many videos of Black children being shot, body slammed, and severely injured by law enforcement officers and educators. In contrast, the white male Buffalo mass murderer emerged from the crime scene seemingly unscathed.
Adultification bias (paywall) is deeply problematic and warrants more study within higher education. The cross-disciplinary approach of the emerging field of Black childhood studies weaves together the historical roots of this bias and how it negatively impacts Black children's educational and health outcomes today. We must examine and address why BIPOC children are so readily stripped of their innocence while at the same time destructive white males are continuously given the benefit of the doubt. It is also time to explore if infantizing white male murderers could be a root cause of why their behaviors are not flagged earlier. We must not wait until another tragedy to lean into this critical conversation.
We are already too late.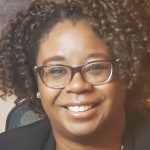 About the author:
Alexia Hudson-Ward is Associate Director of Research and Learning, Massachusetts Institute of Technology (MIT) Libraries.
Sign up for Toward Inclusive Excellence (TIE) new post notifications and updates.
Interested in contributing to TIE? Send an email to Deb V. at Choice dvillavicencio@ala-choice.org with your topic idea.
---
TIE gratefully acknowledges underwriting support from Accessible Archives.
Accessible Archives databases are comprised of diverse 18th, 19th, and early 20th century American history primary source content, including newspapers, periodicals, and books. The collections are used by universities, historical societies, middle/secondary schools, individuals, and research libraries throughout the world and include eyewitness accounts of historical events, vivid descriptions of daily life, editorial observations, commerce as seen through advertisements, and genealogical records available in a user-friendly digital interface. Collections include African American Newspapers, American County Histories, Women's Suffrage, America and World War I, the Civil War, Colonial Era newspapers, Frank Leslie's Weekly, Godey's Lady's Book and more. Unlimited Priorities LLC® is the exclusive sales, marketing, customer service, product, and technology agent for Accessible Archives.
---
Header image is a detail of This is Harlem by Jacob Lawrence. Courtesy of Hirshhorn Museum and Sculpture Garden. © 2021 The Jacob and Gwendolyn Knight Lawrence Foundation, Seattle / Artists Rights Society (ARS), New York. For more information, click here.
Related Posts