We Must Dismantle Misogynoir and Allowing Only One BIPOC Woman to "Win" at a Time
Posted on March 16, 2023 in Blog Posts
I stopped watching the Oscars long ago because the blatant racism, sexism, and bias perpetuated by the Academy of Motion Pictures Arts and Sciences (a.k.a. the Academy) aggravates me. Having worked as an entertainment journalist and editor early in my career, I have seen and experienced the worst of the Academy. The discrimination is so "in-yo-face" blatant that I believe it may be time for an EEOC (Equal Employment Opportunity Commission) intervention.
Given the Academy's history of systemic racism, I was not surprised to learn that actor Angela Bassett was again slighted for an Oscar. However, this post is not about the merit of Bassett's performance versus that of Jamie Leigh Curtis or the other Best Supporting Actress nominees. It is about how the slight against Bassett highlights an unspoken ugliness that BIPOC women whisper about within our closed ranks.
This unspoken ugliness is what I call the "There Can Only Be One" phenomenon. This phenomenon occurs in predominantly white-led or controlled entities where only one BIPOC woman is elevated/promoted/awarded. The Academy is an excellent example of how the "There Can Only Be One" phenomenon is played out time and time again.
By early accounts, this year would be actor Michelle Yeoh's award-winning year. She was an early favorite to sweep many prestigious acting awards and to win the Best Actress Oscar—in essence, breaking the "bamboo ceiling" barriers encountered by women artists of Asian descent. Yeoh is an extraordinary talent who frankly deserved recognition long before now. It should not have taken her peers forty years to award the beauty, dignity, and passion she brings to her craft.
Yet it appears that Yeoh's rise was planned to be the sole achievement for BIPOC women to come out of the Academy this year. Therefore, her triumph more than likely lessened the possibility of another BIPOC woman winning an Oscar in a prominent award category (other BIPOC women did win Oscars this year, but those categories are not broadcasted, nor are they as widely promoted as the Best Actor, Best Actress, Best Supporting Actor, and Best Supporting Actress categories).
Having Halle Berry hand Yeoh the Oscar appeared as staged symbolism (the Oscar's executive producer seems to deny this claim). Berry remains the only Black woman to win the Best Actress award and, until this year, was the only woman of color to win that award. To their credit (and possibly at risk to their careers), both Berry and Yeoh have repeatedly spoken out about the lack of BIPOC women award winners and have advocated for more change in their industry.
Advocacy for change must be paired with more intentional study and strategy to effect change. While BIPOC women experience generalized racism and sexism as a collective, there are more nuanced expressions of racism by ethnicity that warrant further discussion within higher education.
There is approximately a decade of research and a term to describe the persistent gendered racism experienced by Black women—Misogynoir (paywalled). The term was coined by Dr. Moya Bailey, currently associate professor of communication studies at Northwestern University, in 2010 and is grounded in intersectionality theory. The range of misogynoir behaviors includes devaluing and erasing Black women's professional accomplishments. (Readers looking for an in-depth and updated discussion of misogynoir can peruse Choice's featured review of Bailey's 2021 book Misogynoir Transformed.)
The Academy's affront to Angela Bassett, and other Black women actors like Viola Davis, is evidence that misogynoir must be addressed, as racism, sexism, and any injustice in society impact both BIPOC women and the psychological well-being of white people.
Higher education should play a vital role in addressing misogynoir by supporting more insights-to-action research as a community health imperative. We cannot be a healthy, thriving society as long as we continue to be subjected to racialized toxicity.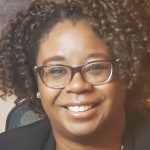 About the author:
Alexia Hudson-Ward is Associate Director of Research and Learning, Massachusetts Institute of Technology (MIT) Libraries.
Sign up for Toward Inclusive Excellence (TIE) new post notifications and updates.
Interested in contributing to TIE? Send an email to Deb V. at Choice dvillavicencio@ala-choice.org with your topic idea.
---
Accessible Archives databases are comprised of diverse 18th, 19th, and early 20th century American history primary source content, including newspapers, periodicals, and books. The collections are used by universities, historical societies, middle/secondary schools, individuals, and research libraries throughout the world and include eyewitness accounts of historical events, vivid descriptions of daily life, editorial observations, commerce as seen through advertisements, and genealogical records available in a user-friendly digital interface. Collections include African American Newspapers, American County Histories, Women's Suffrage, America and World War I, the Civil War, Colonial Era newspapers, Frank Leslie's Weekly, Godey's Lady's Book and more. Unlimited Priorities LLC® is the exclusive sales, marketing, customer service, product, and technology agent for Accessible Archives.
---
Header image is a detail of This is Harlem by Jacob Lawrence. Courtesy of Hirshhorn Museum and Sculpture Garden. © 2021 The Jacob and Gwendolyn Knight Lawrence Foundation, Seattle / Artists Rights Society (ARS), New York. For more information, click here.
Related Posts