Tis the Season to Intentionally Check on Your Loved Ones
Posted on December 15, 2022 in Blog Posts
*Trigger Warning: This week's post discusses suicide.*
The holiday season is marketed as a joyful time with an emphasis on spending time with family and friends. Social media and advertising would lead you to believe that everyone is happy, high-salaried, in a successful romantic relationship, and reveling in the season with expensive gift-giving.
Decades of research and dialogue prove the opposite. We know that the holiday season, which starts the week of the Thanksgiving holiday in the United States and continues into the first full week of January, is stressful for many people. Consumerism runs rampant, driving up debt among millions of people each year. It is not uncommon for families with difficulties to feel forced together, causing pain for many people. The mourning of loved ones who have passed weighs heavily on those of us who are parentless. Around the world, millions of people are without "kin," which underscores the need for more targeted social services, especially to help people get through the cold winter months and dark early evenings safely. We are facing an international epidemic of loneliness.
It appears that those stricken with what is termed high-functioning depression suffer silently in ways that are difficult to assess. These people smile through extraordinary amounts of emotional pain while appearing happy. They are top professionals and seem to "have it all." Yet, only those closest to them have any inkling of the inner turmoil they face each day.
I am devastated by the news of two high-profile suicides this week—one of a celebrity and the other of a highly regarded GLAM (galleries, libraries, archives, and museum) sector leader. Stephen "DJ tWitch" Boss and Effie Kapsalis (Senior Digital Program Officer, Office of the Undersecretary for Museums and Culture, Smithsonian Institution) were spouses and parents. They exuded joy in their work and reveled in their professional success. They had scores of people who loved and honored them.
People with good intentions have taken to social media to encourage those who may be suicidal to "hold on," considering DJ tWitch's death. Things will improve if you hold on and see it through, the thinking goes.
The fact of the matter, however, is that depression and mental illness manifest differently on a case-by-case basis. So while some people can "hold on," others cannot see themselves in a healthy, thriving life beyond the darkness of a particular period. As parents and spouses, Effie and DJ tWitch must have wrestled with the duality of the pain of living in a profoundly depressive state with the decision to take their lives, knowing they would leave heartbroken loved ones behind.
We will never know if the holiday season triggered these two beautiful people to decide to depart this life at this moment. However, we know that the end of the calendar year is a brutal time for many people.
This is the season to check on your loved ones beyond an occasional text message and affirmations on social media. Helping those with whom you maintain professional and personal relationships entails making sure that they are prioritizing their self-care, along with caring for others at work and home. Scheduling phone calls, in-person meet-ups, dinners, and virtual gatherings are proven strategies for fostering belonging and connections.
I hope we will spend less time encouraging people to wrestle independently with life's complications and mental illness and more time offering the gift of meaningful presence to help those struggling.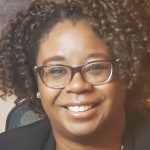 About the author:
Alexia Hudson-Ward is Associate Director of Research and Learning, Massachusetts Institute of Technology (MIT) Libraries.
Sign up for Toward Inclusive Excellence (TIE) new post notifications and updates.
Interested in contributing to TIE? Send an email to Deb V. at Choice dvillavicencio@ala-choice.org with your topic idea.
---
APA Publishing amplifies the voice of psychology, curating and disseminating peer-reviewed knowledge and information from across the whole of the field. For more than 125 years our work has brought together the community of psychological researchers and mental health professionals to build the foundations of scholarship, benefit society, educate students, and improve people's lives. We set the standards for research, writing, and publishing in psychology and champion equity, diversity, and inclusion. Our commitment to scientific integrity ensures the quality of the information we publish and safeguards its impact.
---
Header image is a detail of This is Harlem by Jacob Lawrence. Courtesy of Hirshhorn Museum and Sculpture Garden. © 2021 The Jacob and Gwendolyn Knight Lawrence Foundation, Seattle / Artists Rights Society (ARS), New York. For more information, click here.
Related Posts