The Persistence of Big Lie Practices Requires a Stronger Defense of Critical Race Theory
Posted on June 24, 2021 in Blog Posts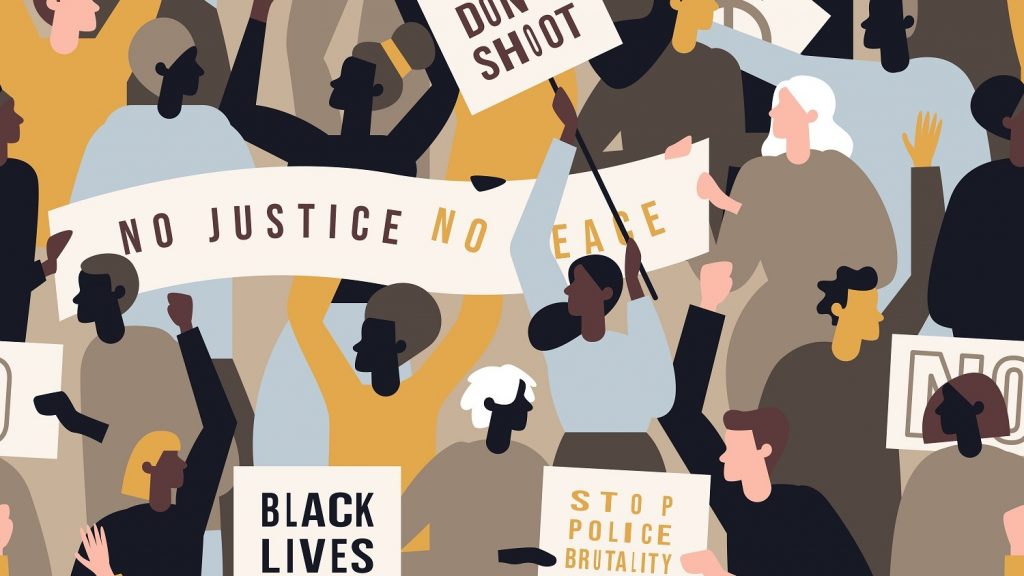 I have been following the politically motivated attacks on critical race theory (CRT) with awe and great interest. It signals to me a continuation of democratically damaging Big Lie practices, which I wrote about previously for TIE. There is a good deal of communications murkiness and emotionally charged energy currently surrounding CRT that is strategic and persistent. This effort appears to be driven by one American political party. But, before I delve into why this political attack on academic theories must be viewed as an urgent matter, let me start with a brief overview and history of CRT.
Critical race theory is widely considered a legal theory that critically examines the law and how race and racism factor into racial justice efforts. CRT views racism as systemic and systematized within broader institutional frameworks like the American justice system. Consequently, CRT presupposes that societal problems are rooted in social and cultural structures, many of which are guided by a series of assumptions.
CRT is rooted in critical theory, which was conceived of by members of the Frankfurt School. This group of scholars believed that reflective critique of society is essential to reveal and ultimately challenge societal power imbalances. From its inception in the mid-1970s to today, CRT has drawn upon transdisciplinary methodologies to continuously interrogate and encourage the deconstruction of oppressive societal systems that privilege the few.
Among the theoretical architects and early proponents of CRT are the late Derrick Bell (the first tenured Black professor of law at Harvard Law School), Kimberlé Crenshaw (UCLA Law and Columbia Law professor who coined the term intersectionality), Patricia J. Williams (professor of law and philosophy, and director of Law, Technology and Ethics Initiatives at Northeastern University), and Mari J. Matsuda (the first tenured female Asian American law professor in the US and professor of law at the University of Hawaiʻi at Mānoa).
Until late last year, CRT was primarily discussed within higher education settings. What makes 2021 the year of the attack on CRT, with false notions of its polarizing impact, remains a mystery. However, there is an evidentiary trail suggesting that negatively signal boosting CRT is a deliberate attempt to inflame another racially charged cultural war. While this statement may seem too far afield, I point your attention toward two circumstances that support my assertion. First, conservative-branded publications like The Hill have identified the CRT onslaught as a "culture war" in which the theory is being deliberately misrepresented. Secondly, two people were recently arrested at the Loudoun County, Virginia school board meeting after sparring over CRT.
People coming to blows over a disagreement about an academic theory should make us all very concerned. Disinformation campaigns like this one we are witnessing against CRT are yet another example of how Big Lie strategies are deployed to activate community discord. Simultaneously, they also advance the strategic dismantling of other democratic processes.
For example, at the writing of this post, 361 laws have been introduced in nearly every US state to set in motion more restrictions on voting rights.
Is there a connection between the latest attack on CRT and voter suppression efforts? Perhaps.
From my vantage point, there is a connection between attempts to ignite cultural wars over CRT, the January 6 insurrection at the US Capitol, confederacy mythmaking, political encroachment into various institutions' tenure processes and university press board appointments, and the pressures that some university presidents are feeling about the tumultuous nature of the times.
This situation is why those most versed in CRT must quickly develop public-facing communication and educational strategies that go beyond appearances on national news outlets. Far too many academics appear to be preaching to the proverbial choir about CRT. Going in front of friendly and affirming audiences is not enough to stop the deliberate mischaracterizations of this theory.
Higher education and K–12 educators must align and coalesce around strategies and tactics to address dog-whistle ugliness about teaching CRT. Strategies should include everything from unified talking points to TikTok videos to re-center and normalize discourse about CRT.
There are other allies that educators must consider partnering with to address Big Lie tactics.
Remarkably, Joint Chiefs of Staff Chairman Army General Mark Milley delivered an incredible rebuttal to false accusations of "wokeness" for teaching CRT within the military at a recent Congressional meeting.
My late mother often said that "each generation has its moment to defend our civil rights and your generation's time is now." There is no denying that the entire education sector is under attack in ways that seem unconscionable. Yet, we must stand firm and defend academic freedom and intellectual pursuit.
The battle lines are drawn. It is time to step into this arena.
Sign up for Toward Inclusive Excellence (TIE) new post notifications and updates.
Interested in contributing to TIE? Send an email to Deb V. at Choice dvillavicencio@ala-choice.org with your topic idea.
---
Header image is a detail of This is Harlem by Jacob Lawrence. Courtesy of Hirshhorn Museum and Sculpture Garden. © 2021 The Jacob and Gwendolyn Knight Lawrence Foundation, Seattle / Artists Rights Society (ARS), New York. For more information, click here.
Related Posts