The Life and Times of Diamond and Silk Underscores the Tragic Human Impact of Disinformation
Posted on January 12, 2023 in Blog Posts
This week, the world learned of the unexpected death of Lynnette "Diamond" Hardaway from a social media announcement by former President Donald Trump. Hardaway was a part of the political commentary duo Diamond and Silk. Rochelle "Silk" Richardson first shared news of Hardaway's declining medical condition through Twitter on November 22, 2022. While it is alleged that Hardaway's death was the result of COVID-19 complications, the official cause has yet to be released at the time of this posting.
Diamond and Silk (who are siblings) first rose to national prominence as ardent supporters of former President Donald Trump between 2015 and 2016 (it was later discovered the duo received "field consulting" compensation from the Trump presidential campaign). Their alignment with the Trump campaign further elevated the sisters' media profile from 2018 through 2020. They had a licensing agreement for their YouTube content on Fox Nation, were frequent guests on Newsmax, and released a successful nonfiction book entitled Uprising: Who the Hell Said You Can't Ditch and Switch? — The Awakening of Diamond and Silk (2020), which reached #17 on Publishers Weekly's nonfiction bestsellers list by August 2020.
To some people, Diamond and Silk exploited the stereotypical "sassy" Black woman image, supplemented with neck rolls and finger snaps. Yet, many self-described conservatives found the duo's wit highly appealing. Diamond and Silk amassed a YouTube following of more than 340,000 followers and had a potential reach of at least two million users across multiple social media platforms. However, their quick-witted delivery and media savvy belied more difficult truths with the scope of their impact.
While the COVID-19 pandemic raged internationally in 2020, Diamond and Silk repeatedly spread Coronavirus-related disinformation. They made false claims that the virus was being deliberately spread in the United States to make former President Trump look bad in March 2020. In April 2020, the duo's tweet stating that people should be "out in the environment" to build immunity against the potentially deadly virus was removed by Twitter for violating the company's COVID-19 misinformation policy.
Diamond and Silk's disinformation efforts have continued since their rise to national attention, eventually leading Fox News to cancel its contract with the duo. That dismissal did not curtail the women's false claims. The duo pushed unsubstantiated claims of Facebook censorship and 2020 election denial disinformation to such a high degree they were branded among the top five disinformation "superspreaders" in a November 23, 2020, New York Times article (paywalled). We may never know how Diamond and Silk's disinformation influenced and impacted the majority culture and communities of color.
Reflecting on Lynnette "Diamond" Hardaway's life and passing, the second anniversary of the deadly insurrection on the U.S. Capitol, and continuous false claims that an NFL player's cardiac issues are related to the COVID-19 vaccine, it is abundantly clear that disinformation must be eradicated as the human tragedies continue to result from such false details. According to one heartbreaking data point: it is now estimated that one-third of COVID-related deaths were preventable, and vaccine disinformation worsened the U.S. death toll. These tragedies must not be underestimated.
We must view managing disinformation as something other than a lost cause (paywalled). One strategy to consider is a partnership between higher education and the mass communications sectors to develop community-centered educational and co-curricular programming on how disinformation infuses the information ecosystem.
I realize that combating disinformation is a heavy topic to launch in the new year. However, we have no choice but to address it. We cannot wish away or ignore disinformation. We dismiss the impact of disinformation superspreaders to our own detriment.
I hope this year we are willing to throw our collective "weight" and strength behind rooting out disinformation as much as possible. Our lives depend on making changes to elevate truth within information sharing.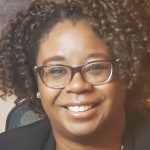 About the author:
Alexia Hudson-Ward is Associate Director of Research and Learning, Massachusetts Institute of Technology (MIT) Libraries.
Sign up for Toward Inclusive Excellence (TIE) new post notifications and updates.
Interested in contributing to TIE? Send an email to Deb V. at Choice dvillavicencio@ala-choice.org with your topic idea.
---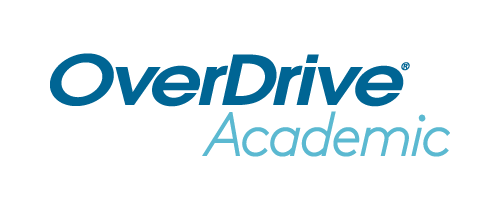 TIE gratefully acknowledges underwriting support from OverDrive Academic.
Support DEI with ebooks & audiobooks
OverDrive Academic makes it easy for colleges and universities like yours to build a more diverse digital collection that supports your entire campus. Choose titles from our unrivaled catalog that can help students and faculty learn, engage and foster a more inclusive community. [Learn more]
---
Header image is a detail of This is Harlem by Jacob Lawrence. Courtesy of Hirshhorn Museum and Sculpture Garden. © 2021 The Jacob and Gwendolyn Knight Lawrence Foundation, Seattle / Artists Rights Society (ARS), New York. For more information, click here.
Related Posts