The Faux Pop-Feminism #GirlBoss "Movement" Imploded Largely Due to Racism and Classism
Posted on September 8, 2022 in Blog Posts
On August 30th, news of the abrupt closure of the (initially) women-only co-working space The Wing caught many longtime members and the media by surprise. Without warning, the following statement was posted on The Wing's website:
"All locations of the Refresh Club, Inc. d/b/a The Wing have permanently closed.
We have arranged for workspace needs to be fulfilled by IWG at no additional cost to our members. IWG offers the world's largest and most comprehensive network of co-working centers with industry leading brands including Spaces, Signature and Regus. These brands provide an exceptional spread of over 1,000 locations across 46 States in the U.S. to choose from including multiple centers in New York, Chicago and LA. You will also be able to access all IWG locations in over 120 countries internationally. You can find out more about IWG, its brands and your nearest location at www.iwgplc.com. You can also find your nearest locations by downloading the IWG app or alternatively looking on the www.regus.com or www.spacesworks.com websites. To inquire about immediate workspace needs or for any questions regarding the transfer of your membership to IWG, please contact: wingmembers@iwgplc.com. For any questions regarding the closure of the Wing, please contact: refreshclubwinddown@gmail.com."
Founded in 2016 by Audrey Gelman and Lauren Kassan, The Wing was promoted as an idyllic safe space for women who desired professional growth and networking opportunities. Revenue was generated by membership fees that ranged from approximately $185 to $250 per month. The Wing's popularity was fueled by a nearly $120 million investment within two years from companies such as WeWork and Airbnb and contributors such as Women's National Soccer Team player Megan Rapinoe, actress Kerry Washington, and former White House advisor Valerie Jarrett.
Within a few years, damning accusations of mistreatment toward The Wing's Black employees by members and staff emerged—spurring an investigation. Audrey Gelman stepped down as CEO. Jennifer Cho, who followed Gelman as CEO, resigned after five months. The rest, as one says, is history.
The closure of The Wing marked yet another sad milestone in the performative pop-feminism supernova known as the #GirlBoss movement—a term coined by entrepreneur Sophia Amoruso in her best-selling memoir of the same name. Amoruso's company Nasty Gal contended with accusations of discrimination and abusive managerial behavior. Amoruso's issues seemingly foreshadowed the duplicitous nature of other GirlBoss aspirants. An outwardly hardworking and egalitarian veneer served as cover for a classist, cruel, and economically privileged capitalist who places achievement over ethical workplace practices.
The story of Nasty Gal is the story of The Wing, which is also the story of luggage company Away and cosmetics company Glossier. All four companies were founded and fueled by GirlBosses, who lauded high hopes and promises that were later deconstructed and made "meme-able." #Girlboss has become synonymous with gaslighting and gatekeeping, as one Choice Publishing staffer recently shared in our editorial meeting.
There isn't enough space for me to de-layer all of the problematic aspects of the #Girlboss movement—although I imagine this movement will be an ongoing subject of many future thought pieces, research articles, books, and dissertations. So I'll focus on one research topic that higher education must examine.
It is important for higher education scholars to explore externalized self-infantilization (paywalled) as a strategy adopted by some white people to vacate responsibility and accountability in supporting anti-racist practices (paywalled). The externalized self-infantilization of the principals within the Girlboss movement was used to advance a false narrative of innocence, allyship, and scrappy self-determination while being complicit in contributing to or ignoring workplace racism within their businesses. If we are truly committed to changing harmful organizational patterns and deconstructing systemic racism within the workplace, performative allyship and racist behavior must be addressed.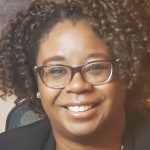 About the author:
Alexia Hudson-Ward is Associate Director of Research and Learning, Massachusetts Institute of Technology (MIT) Libraries.
Sign up for Toward Inclusive Excellence (TIE) new post notifications and updates.
Interested in contributing to TIE? Send an email to Deb V. at Choice dvillavicencio@ala-choice.org with your topic idea.
---
TIE gratefully acknowledges underwriting support from Taylor & Francis.
T&F's very purpose is founded on diversity and inclusion: it is an essential element of curating, substantiating, and publishing the experts and truths that matter. We believe that diversity is a strength and that bringing together a diverse range of people, communities and opinions is beneficial to the customers and communities we serve, to our colleagues, and ultimately to humankind. We also believe it is the right thing to do.
Every day, we publicly demonstrate our commitment to diversity and inclusion through our authors, researchers and corpus. We also demonstrate our commitment through our business policies, processes and practices, such as talent attraction and assessment, editorial board composition, peer review programs, and in the campaigns we create or join to increase accessibility of our content to diverse audiences. T&F have always and will always strenuously uphold the principles within the Informa Code of Conduct and Diversity and Inclusion Global Policy.
---
Header image is a detail of This is Harlem by Jacob Lawrence. Courtesy of Hirshhorn Museum and Sculpture Garden. © 2021 The Jacob and Gwendolyn Knight Lawrence Foundation, Seattle / Artists Rights Society (ARS), New York. For more information, click here.
Related Posts