The Fascination with White Serial Killers and White Victims Devalues BIPOC Victims
Posted on September 29, 2022 in Blog Posts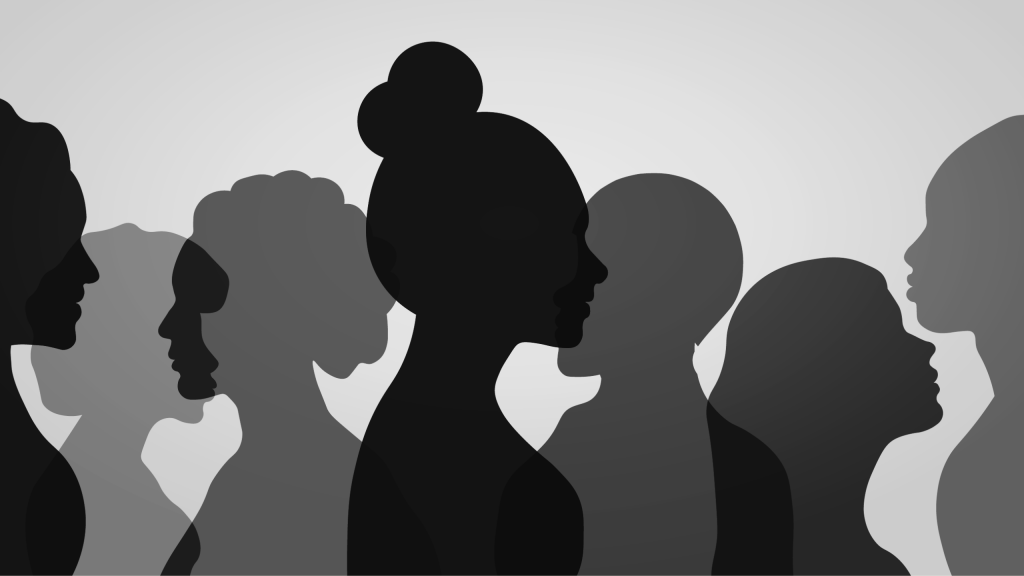 *Warning: This post contains details about serial murderers and recent crimes against women.
Over the past few weeks, the internet exploded with coverage of the murder of Tennessee teacher and mother of two, Eliza Fletcher. Fletcher was jogging alone during the early morning hours when abducted. Within hours of her disappearance, the American press kicked into high gear with every major outlet and prominent publications like Newsweek covering her story. Sadly, Fletcher was found dead four days later. The suspect was apprehended and later charged with Fletcher's murder.
The tragedy of the Eliza Fletcher case continues to expand. Recently uncovered information outlined that Fletcher's murderer was accused of raping a Black woman named Alicia Franklin a year ago. Franklin's case was allegedly completely botched by the Memphis police, who delayed processing the rape kit taken after Franklin's assault. Our hearts at Toward Inclusive Excellence go out to the bereaved and anyone impacted by Fletcher's murder, Franklin's assault, and other tragic crimes.
The Franklin case and countless others involving BIPOC victims often receive little to no media coverage. During the same time period as the Eliza Fletcher kidnapping and murder, BIPOC internet users were leveraging social media to address the scores of missing Black and Indigenous women whose cases rarely rise to the surface of national attention.
Dismissiveness and indifference from the media and law enforcement (paywalled) regarding BIPOC crime victims is a common theme in the United States, according to several eyewitness accounts and much criminal justice research. In fact, the historical reenactment of law enforcement's indifference toward BIPOC victims, their families, and vocal activists is now on full and chilling display in the recently released Netflix series Dahmer, which chronicles one of the most heartrending crime stories in American history. For at least 13 years (1978–91), serial murderer Jeffery Dahmer savagely brutalized and killed 17 BIPOC men and youth within an inner-city Milwaukee neighborhood. Dahmer's crimes were committed despite community outcry against police inaction when screams from victims were heard from his home. Milwaukee police even returned one of the victims, Konerak Sinthasomphone, to Dahmer after the boy had tried to escape.
I see stark parallels in the ever-expanding corpus of stories about white male serial murderers and what the late PBS News Anchor Gwen Ifill referred to as "missing white woman syndrome." Both circumstances center whiteness as the sole marker of a meaningful life of great promise, destroyed either at someone else's hands or vis-à-vis one's own criminal propensities. Moreover, some researchers hypothesize that fascination with white male serial murderers is an extension of elevating Alpha male-ism (paywalled) and the strongman trope (paywalled), which permeates even our everyday workplace culture.
Deconstructing the devaluation of BIPOCs' lives is essential for advancing anti-racist systems and frameworks concerning criminal investigations and justice. Higher education must encourage ongoing interrogation of how deeply rooted bias and racism jeopardizes all individuals and communities if we truly believe that all lives matter. Bias and racism in the criminal justice system are not just a "me-problem" for me, a Black woman, or a problem relegated to the BIPOC community. It is a "we-problem," as any innocent life lost to a heinous crime negatively impacts all of us.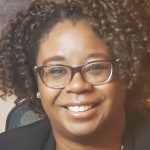 About the author:
Alexia Hudson-Ward is Associate Director of Research and Learning, Massachusetts Institute of Technology (MIT) Libraries.
Sign up for Toward Inclusive Excellence (TIE) new post notifications and updates.
Interested in contributing to TIE? Send an email to Deb V. at Choice dvillavicencio@ala-choice.org with your topic idea.
---
TIE gratefully acknowledges underwriting support from Taylor & Francis.
T&F's very purpose is founded on diversity and inclusion: it is an essential element of curating, substantiating, and publishing the experts and truths that matter. We believe that diversity is a strength and that bringing together a diverse range of people, communities and opinions is beneficial to the customers and communities we serve, to our colleagues, and ultimately to humankind. We also believe it is the right thing to do.
Every day, we publicly demonstrate our commitment to diversity and inclusion through our authors, researchers and corpus. We also demonstrate our commitment through our business policies, processes and practices, such as talent attraction and assessment, editorial board composition, peer review programs, and in the campaigns we create or join to increase accessibility of our content to diverse audiences. T&F have always and will always strenuously uphold the principles within the Informa Code of Conduct and Diversity and Inclusion Global Policy.
---
Header image is a detail of This is Harlem by Jacob Lawrence. Courtesy of Hirshhorn Museum and Sculpture Garden. © 2021 The Jacob and Gwendolyn Knight Lawrence Foundation, Seattle / Artists Rights Society (ARS), New York. For more information, click here.
Related Posts