The Bone Collectors: Aligning DEIA Values and Ethics Regarding Human Remains 
Posted on June 23, 2022 in Blog Posts
Warning: This post contains information about the use of human remains within higher education.
In the chilling 1999 film The Bone Collector, starring Angelia Jolie and Denzel Washington, Jolie's character (a police officer) pursues a serial murderer whose gruesome "calling card" is a small shard of bone extracted from his victims. This film came to mind recently after reading several stories of universities possessing BIPOC human remains and continuing to use them as teaching objects.
There are allegations from a leaked report that Harvard University allegedly possesses approximately 7000 Black and Native American human remains. The University of Pennsylvania held the remains of Black children who were members of the Black nationalist organization MOVE for more than 30 years, and at least two faculty members used their bones for course work. The children died due to conflict between the Philadelphia Police Department and MOVE, which resulted in the city's sanctioned bombing of a Black residential neighborhood in 1985 (paywalled). A tenured anthropology professor at San Jose State University is at loggerheads with the institution regarding a decision to eliminate her access to their Native American remains collection after she tweeted a photo of herself displaying Indigenous people's skulls in her office (paywalled).
To be clear, I am not comparing higher education faculty, researchers, archivists, and administrators to serial murderers. Yet, I have to ask, why are colleges and universities collecting bones given technological advances that can make the repatriation of these remains less complicated?
Universities collecting and housing human remains without ethical guard rails is as chilling to me as a horror movie considering the history of acquiring BIPOC remains for research and teaching purposes is rooted in racism. The remains of BIPOC people were used to advance "scientific" claims of inferiority to white people as justification for centuries of discrimination. In the case of Henrietta Lacks, her cells were harvested and commercialized for medical research by John Hopkins University without her family's knowledge or consent.
Some scholarly literature considers the ethical issues of conducting research with human remains and DNA, including contending with the racist history of this practice. The issue of honoring religious beliefs concerning the sacred nature of human remains has also entered the academic discourse within the paleopathological and anthropological communities. Therefore, best practices and models for more appropriately managing and repatriating human remains do exist within higher education.
Every higher education institution and governmental entity that conducts research involving humans has an internal review and approval process through an Institutional Review Board (IRB). According to the United States Food and Drug Administration, the purpose of undergoing the IRB process is "to assure, both in advance and by periodic review, that appropriate steps are taken to protect the rights and welfare of humans participating as subjects in the research." Similar IRB descriptions are found on several university websites. Given that IRB approval is an embedded practice within the academy, there is no reason why equal rigor cannot be applied to any engagement with human remains.
One can rightfully argue that there is meaningful anthropological and paleopathological merit to housing human remains at institutions of higher learning. For example, the study of the Egyptian Pharaoh Tutankhamun's remains has reshaped historically inaccurate portrayals of his image.
Catalyzed by the murder of George Floyd and the rise of the Black Lives Matter movement, many universities have revised academic and administrative practices to ensure equity over the past two years. Their aim is to correctively address entrenched discrimination and racism within higher education.
Some institutions have adopted land acknowledgment statements and begun to apply corrective measures to reconcile the legacies of slavery. Other institutions have issued DEIA statements, commitments, and strategic plans to embrace a sustainable approach to change. Yet, for unknown reasons, it appears that universities are playing "catch up" with negotiating human remains collections housed within their museums, libraries, and archives.
It is impossible to completely eradicate systemic racism within the academy without reconciling all aspects of gruesome legacy practices that dishonor those most deeply impacted by slavery and colonialism. I urge higher education leaders to ensure that their institutions' actions align with their stated DEIA principles, the law, and the ethical treatment of human remains in their possession.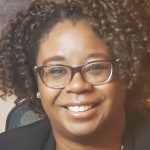 About the author:
Alexia Hudson-Ward is Associate Director of Research and Learning, Massachusetts Institute of Technology (MIT) Libraries.
Sign up for Toward Inclusive Excellence (TIE) new post notifications and updates.
Interested in contributing to TIE? Send an email to Deb V. at Choice dvillavicencio@ala-choice.org with your topic idea.
---
TIE gratefully acknowledges underwriting support from SAGE Publishing.
Driven by the belief that social and behavioral science has the power to improve society, at SAGE Publishing, we publish impactful research, enable robust research methodology, and produce high-quality educational resources that support instructors to prepare the citizens, policymakers, educators, and researchers of the future. As an independent company and with a mission of building bridges to knowledge, we aim to enable people from all backgrounds to contribute to and benefit from teaching and research resources that are balanced, unbiased, anti-racist, and promote a more just society.
---
Header image is a detail of This is Harlem by Jacob Lawrence. Courtesy of Hirshhorn Museum and Sculpture Garden. © 2021 The Jacob and Gwendolyn Knight Lawrence Foundation, Seattle / Artists Rights Society (ARS), New York. For more information, click here.
Related Posts