Take Your Foot Off the Gas
How "Grind Culture" Compromises Rest and Well-Being
Posted on June 9, 2022 in Blog Posts
Before the COVID-19 pandemic, many of us in higher education looked forward to the end of the academic year. We were accustomed to September to December, then mid-January to late May as high-impact working periods. Many people in higher education routinely worked 12- to 14-hours days, no less than six days a week during the academic year. We viewed our responsibility to students and our respective institutions as extending beyond our classrooms and offices. This responsibility meant attending student events, sporting events, and social gatherings, as well as hosting lectures and symposia. For those of us who are BIPOC, extra hours are dedicated to the often invisible emotional labor (paywalled) of supporting each other and marginalized students as we routinely encounter "-isms" and bias within the academy.
After nine months of supporting all of the social, emotional, and educational needs of a student population, faculty, administrators, and staff, we were able to turn our attention inward. The summer months were dedicated to our own research, planning for the next academic year, and some downtime. But, the COVID-19 pandemic accelerated pressures to re-envision nearly all of what we knew to be true about the higher education sector. We taught while managing events, initiatives, and activities at all times of the day and night. Time and space lost meaning. There was no time for rest, recovery, and planning. Not surprisingly, this resulted in increased reports of burnout.
Yet the impact of burnout did not stop mainstream culture from elevating "grinding" and "grind culture." The rise of social media influencers who promote "grinding" and "hustling" (paywalled) meant that some in higher education became susceptible to similar practices of continuous productivity. Feeds became inundated with photos from academics and administrators showing filled calendars and desks full of documents labeled with the hashtags #grinding and #hustling. Students made jokes about not sleeping because there is so much to accomplish while pretending to love working non-stop (paywalled).
Grind culture (along with hustle culture) is a direct variant of the "cult of productivity." Grind culture is about promoting how much one can accomplish in a short time. Hustle culture encourages investment in the gig economy to achieve multiple income streams. Both practices of "grinding" and "hustling" are the relentless pursuit of the unachievable in a capitalist society. There is no such thing as "good enough." We keep going with the objective of achieving and acquiring more.
Yet, some individuals are working to elevate a vital counternarrative to grind culture philosophy. Tricia Hersey, the creator of The Nap Ministry, encourages the need for rest over pursuing capitalist notions of productivity. Other scholars argue that one of the ugly legacies of enslavement and colonialism is how it constrains BIPOCs' ability to enjoy recreation and leisure activities.
Higher education as a sector must not only support research regarding the negative impact of grind culture, it must also examine how its systems encourage continuous high-impact output without attention to time for rest. Racing and rushing to achieve multiple high-impact activities is an addictive stimulant for some people, but that does not mean we all have to subscribe to this stressful practice. It is time for us to break free from the cult of productivity and take our foot off of the proverbial gas.
I am committing to taking more naps, refreshing, and resting for renewal this summer.
I hope you will join me.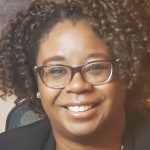 About the author:
Alexia Hudson-Ward is Associate Director of Research and Learning, Massachusetts Institute of Technology (MIT) Libraries.
Sign up for Toward Inclusive Excellence (TIE) new post notifications and updates.
Interested in contributing to TIE? Send an email to Deb V. at Choice dvillavicencio@ala-choice.org with your topic idea.
---
TIE gratefully acknowledges underwriting support from SAGE Publishing.
Driven by the belief that social and behavioral science has the power to improve society, at SAGE Publishing, we publish impactful research, enable robust research methodology, and produce high-quality educational resources that support instructors to prepare the citizens, policymakers, educators, and researchers of the future. As an independent company and with a mission of building bridges to knowledge, we aim to enable people from all backgrounds to contribute to and benefit from teaching and research resources that are balanced, unbiased, anti-racist, and promote a more just society.
---
Header image is a detail of This is Harlem by Jacob Lawrence. Courtesy of Hirshhorn Museum and Sculpture Garden. © 2021 The Jacob and Gwendolyn Knight Lawrence Foundation, Seattle / Artists Rights Society (ARS), New York. For more information, click here.
Related Posts