Stuck in the Middle with You: Gen X Is Aging and It Is Everyone's Issue
Posted on July 19, 2023 in Blog Posts
Many people older than me warned me of the moment I would be confronted with the reality of my aging. Some told me it may come out of nowhere. It happened a few weeks ago.
While driving around my neighborhood on a bright, sunny day, I was struck by the sight of deejays dressed in 1980s hip-hop gear walking into an elder care facility. I could not stop staring. Like a ton of bricks, the reality hit me that people who were in their 20s and 30s at the time of the advent of hip-hop are now in their 70s and 80s. I understood this intellectually before that moment. Yet, there was something about seeing the visual of party deejays dressed as Run DMC walking into a care facility that hit me hard that day. I was finally shaken out of my stupor by a politely tooting car horn urging me to drive or pull over.
I came home that day shocked. GroupMe-ing a few friends, I explained what happened and why I was so stunned. "Yea, Girl," one friend replied. "I get it. The people in those facilities are lucky because they can afford to be there. I'm probably gonna die working because I can't afford one of those [long-term care] facilities."
That response is indicative of several grim discussions emerging online among Gen Xers as we face our mortality and aging realities. We are outlining how our complicated, difficult financial circumstances will not afford us the luxury of enjoying retirement. However, economists, social scientists, and politicians are not discussing the pending crisis facing the United States with an under-resourced aging population.
Generation X (Gen X)* is the cohort of individuals born between 1965 and 1980. This group of individuals constitutes America's smallest generation and is often referred to as the nation's "middle child." The middle child status comes from being sandwiched between two larger and more verbally expressive generations: the Baby Boomer Generation, (born between 1946 and 1964) and the Millennial Generation (born between 1981 and 1996).
Recent insights identify the likeliness of two "micro-generations"—Generation Jones (younger Boomers) and Xennials (older Millennials)—whose characteristics are reflective of Gen X. Some prominent figures within these two micro-generations are former President Barack Obama (Generation Jones) and Beyonce and Mark Zuckerberg (Xennials). However, including these micro-generations in the overall population of Gen Xers does not increase the ranks of this generation in any statistically meaningful way.
At times, and rather comedically, Boomers and Millennials are typecasted as constantly battling each other, sparking virally dismissive "OK Boomer" memes from younger generations. In the instances in which Gen X is represented in these generational clashes, they are portrayed as uninterested bystanders.
Emphasis on the belonging and care needs of America's most "vocal" generations has left little attention to the growing needs of Gen X as this population ages. By many measures, Gen X is less prepared for retirement than previous generations. They have minimal financial resources and often care for elderly ones, children, and sometimes grandchildren.
Gen X is also impacted by the rising cost of living, property devaluation, high rent, student loan debt, and job insecurity. These economic factors are fueling a "tempest in a teapot" effect in relation to Gen X, which will explode in less than twenty years. We face a looming crisis in which millions of Gen Xers will depend on shrinking federal and municipality resources to subsidize increased healthcare costs.
Higher education and industry spend significant time and financial resources seeking ways to engage and incentivize Millennial and Gen Z employees as if Gen X is invisible. In researching this blog post, I came across only one entity—the Stanford Center on Longevity—that provides information for aging Gen Xers.
Gen Xers are people who are too old to be young and too young to be old. Yet, research and resources must be deployed to advance policy for this group that appears to be on the path to becoming America's financial burden within two decades.
*Special note: Generational definitions have yet to be scientifically defined. These definitions can lead to stereotyping and are prone to upper-class bias. There are no research instruments or research design that support classifying individuals based on the year in which they were born. In 2021, Dr. Phillp Cohen, a sociologist at the University of Maryland, College Park, led an effort in which more than 300 people, many of whom work or worked within higher education institutions, signed an open letter to the Pew Research Center requesting that the organization abandon generational labeling.
In May 2023, the Pew Research Center stated a change to their approach to generations data, adding that "we'll only talk about generations when it adds value, advances important national debates and highlights meaningful societal trends."
This blog post is intended to elevate a culturally relevant societal trend that will impact millions of individuals within the same age cohort, not to foster generational stereotyping.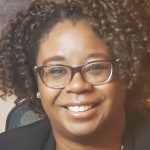 About the author:
Alexia Hudson-Ward is Associate Director of Research and Learning, Massachusetts Institute of Technology (MIT) Libraries.
Sign up for Toward Inclusive Excellence (TIE) new post notifications and updates.
Interested in contributing to TIE? Send an email to Deb V. at Choice dvillavicencio@ala-choice.org with your topic idea.
---

Brepols publishes world-class academic research, with a particular focus in history, archaeology, history of the arts, language and literature, and critical editions of source works. We commit ourselves to producing high-quality, distinguished publications that will have a lasting scholarly impact, and whether we are producing traditional printed volumes, databases or (Open Access) e-books, we guarantee that all our products will share the same stamp of quality.
---
Header image is a detail of This is Harlem by Jacob Lawrence. Courtesy of Hirshhorn Museum and Sculpture Garden. © 2021 The Jacob and Gwendolyn Knight Lawrence Foundation, Seattle / Artists Rights Society (ARS), New York. For more information, click here.
Related Posts