Rihanna Is a Self-Made Billionaire: Why Are Her Accomplishments Being Diminished?
Posted on July 14, 2022 in Blog Posts
In 2018, Forbes Magazine selected 20-year-old "celebutante" Kylie Jenner for the cover of its August issue to headline a story on American women billionaires. The cover story dubbed Jenner a rising billionaire due to the success of her cosmetics line, Kylie Cosmetics. The following year, Forbes published a follow-up piece proclaiming Jenner, at 21, the youngest self-made billionaire ever (paywalled).
Proclaiming an heir to the multi-million Jenner-Kardashian empire a "self-made" billionaire was one of the most ridiculous statements printed in recent history. Additionally, the math of Jenner's (now refuted) claim of self-made wealth did not seem to add up upon further examination of financial evidence from her company. The alleged falsehoods perpetuated by Jenner's company regarding its sales and valuations were so severe that two years later, Forbes published a quasi-retraction of its previous story touting Jenner's business prowess. The magazine proclaimed Jenner "no longer a billionaire" and declared that the data her company had shared with the publication amounted to a "web of lies."
The Kylie Jenner/Forbes entanglement also stirred up a larger conversation online about who is lauded as a "self-made" success and why. The discourse also raised important questions about inequities concerning the degree of detailed financial scrutiny BIPOCs undergo and how their success is often diminished. Pop star, philanthropist, and businesswoman Rihanna is an example of the diminishing of women of color's accomplishments.
While Kylie Jenner's claim to fame has been modeling and a celebrity birthright, Rihanna spent a little more than a decade creating a diverse portfolio of brand deals and investments, including a very successful cosmetics company. Using her middle name as her "celebrity" name, Robyn Rihanna Fenty first exploded onto the music scene in the early 2000s after signing a contract with Def Jam Records.
Her musical accomplishments are exceptional. Rihanna has sold 250 million records, making her the second best-selling female music artist of all time. She is the best-selling digital artist of all time. Rihanna has won 9 Grammys, 13 American Music Awards (including the Icon Award), the NAACP President's Award, 12 Billboard Music awards, and scores of music awards from various countries. Appointed an ambassador promoting education, tourism, and investment for the Government of Barbados (her home island) in 2018, Rihanna was later declared a national hero in 2021. In 2012, she created the Clara Lionel Foundation, which tackles issues relating to climate change, barriers to education, and other injustices, and was recognized for her efforts as the 2017 Harvard University Humanitarian of the Year. She also inked a partnership with LVMH in 2019, marking the first time the company had partnered with a Black woman.
At the same time that Forbes was elevating Kylie Jenner's "success," the publication valued Rihanna's wealth at approximately $210 million (paywalled), which to some financial analysts appeared to be an undervaluation of her true wealth (paywalled). Undervaluing Black people's assets is common practice and one that higher education must research further, as this phenomenon leads to the loss of wealth and financial leverage. Rihanna has luckily not suffered from early undervaluation of her assets (I think) and Forbes has since recognized her as a billionaire. In response to this acknowledgement, she noted in an interview with The New York Times that "it feels good to be able to inspire young women and boys, who like me, come from humble beginnings." Yet, her story remains a striking case study.
Even those familiar with Rihanna are frequently surprised to read or hear about some of her accomplishments. There is not enough space for this blog posting to list them all. Yet, the fact that most people are unaware of this young woman's achievements speaks volumes of the long road ahead of us to ensure that Black women's talent and success are visible.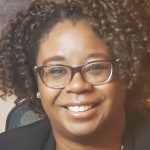 About the author:
Alexia Hudson-Ward is Associate Director of Research and Learning, Massachusetts Institute of Technology (MIT) Libraries.
Sign up for Toward Inclusive Excellence (TIE) new post notifications and updates.
Interested in contributing to TIE? Send an email to Deb V. at Choice dvillavicencio@ala-choice.org with your topic idea.
---
TIE gratefully acknowledges underwriting support from Project MUSE.
At Project MUSE we believe that knowledge is essential to enriching all lives and advancing humanity. Our wide-ranging collections help people address society's most pressing challenges from new angles. Since our beginnings, we've joined with hundreds of diverse partners to reimagine how to grow and share the world's knowledge. Building a community around equitable, inclusive publishing is the best way to ensure that high-quality scholarship reaches the people who need it.
---
Header image is a detail of This is Harlem by Jacob Lawrence. Courtesy of Hirshhorn Museum and Sculpture Garden. © 2021 The Jacob and Gwendolyn Knight Lawrence Foundation, Seattle / Artists Rights Society (ARS), New York. For more information, click here.
Related Posts