Resources for Understanding the Constitution from a DEIA Perspective: Fall 2022 Edition
Posted on November 2, 2022 in DEIA Resource Lists
The Toward Inclusive Excellence editorial team is excited to share a frequently requested resource guide on the United States Constitution. Assembled by eight outstanding experts in the field, readers have first-time access to a wealth of knowledge exploring a wide range of Constitutionally centered topics from a DEIA perspective. Many thanks to our contributors for developing this powerful and essential resource for our community. Download the PDF.
Understanding the Roots of the Constitution
Protecting Minority Rights
13th (2016) film directed by Ava DuVernay
"19th Amendment and Women's Access to the Vote Across America" series (2019) edited by Tamara Gaskell for the National Park Service
"The Antiracist Constitution" (2022) by Brandon Hasbrouck
The Disability Rights Movement: From Charity to Confrontation (2001) by Doris Fleischer and Frieda Zames
Disabled Rights: American Disability Policy and the Fight for Equality (2003) by Jacqueline Vaughn
Embodied Injustice: Race, Disability, and Health (2022) by Mary Crossley
From Jim Crow to Civil Rights: The Supreme Court and the Struggle for Racial Equality (2004) by Michael J. Klarman
"Gender as a Core Value in Teaching Constitutional Law" (2011) by Cheryl Hanna*
Integrating Doctrine and Diversity: Inclusion and Equity in the Law School Classroom (2021) edited by Nicole P. Dyszlewski, Raquel J. Gabriel, Suzanne Harrington-Steppen, Anna Russell, Genevieve B. Tung
"Minority Rights and the Electoral College: What Minority, Whose Rights?" (2021) by David Schultz
The New Jim Crow: Mass Incarceration in the Age of Colorblindness, 10th anniversary ed. (2020) by Michelle Alexander
Promises to Keep: African Americans and the Constitutional Order, 1776 to the Present, 2nd ed. (2020) by Donald Nieman
Rights of Inclusion: Law and Identity in the Life Stories of Americans with Disabilities (2003) by David M. Engel and Frank M. Munger
The Second: Race and Guns in a Fatally Unequal America (2021) by Carol Anderson
Slavery By Another Name: The Re-Enslavement of Black Americans from the Civil War to World War II (2008) by Douglas A. Blackmon
"The Survival of Racism Under the Constitution" (1992) by Juan Williams
This Land (2019-) podcast hosted by Rebecca Nagle

Exploring "how a string of custody battles over Native children became a federal lawsuit that threatens everything from tribal sovereignty to civil rights."

"Transgender Tropes & Constitutional Review" (2019) by Jennifer L. Levi and Kevin M. Barry
Where Is Your Body?: And Other Essays on Race, Gender, and the Law (1997) by Mari J. Matsuda
Words That Wound: Critical Race Theory, Assaultive Speech, And The First Amendment (1993) by Mari J Matsuda, Charles R. Lawrence III, Richard Delgado, and Kimberlé Williams Crenshaw
Nuanced Legal Specifics for More Advanced Explorations
"Amending a Racist Constitution" (2021) by William J. Aceves
"The Anticanon" (2011) by Jamal Greene
"Constitutional Law — Do Black Lives Matter to the Constitution?" (2018) by Bruce K. Miller
"An Equal Rights Amendment for the Twenty-First Century: Bringing Global Constitutionalism Home" (2017) by Julie C. Suk
Constitutional Literacy: A Core Curriculum for a Mulitcultural Nation (1993) by Toni Marie Massaro
Critical Race Judgments: Rewritten U.S. Court Opinions on Race and the Law (2022) edited by Bennett Capers, Devon W. Carbado, R. A. Lenhardt, and Angela Onwuachi-Willig
"Enslaved by Words: Legalities & Limitations of 'Post-Racial' Language" (2011) by SpearIt*
How Rights Went Wrong: Why Our Obsession with Rights Is Tearing America Apart (2021) by Jamal Greene
"Originalism's Race Problem" (2011) by Jamal Greene
"Profiling Originalism" (2011) by Jamal Greene, Stephen Ansolabehere, and Nathaniel Persily
"Race, Federalism, and Voting Rights" (2015) by Guy-Uriel E. Charles and Luis E. Fuentes-Rohwer*
"Reconstituting the Future: An Equality Amendment" (2019) by Catharine A. MacKinnon and Kimberlé W. Crenshaw
"Reimagining the Death Penalty: Targeting Christians, Conservatives" (2020) by SpearIt*
SCOTUS 2021: Major Decisions and Developments of the US Supreme Court (2022) edited by Morgan Marietta
SCOTUS 2022: Major Decisions and Developments of the US Supreme Court (forthcoming in 2023) edited by Morgan Marietta
"Thirteenth Amendment Optimism" (2012) by Jamal Greene
"The U.S. Constitution: Reimagining 'We the People' as an Inclusive Construct" (2021) by Joan RM Bullock, Constance Fain, L. Darnell Weeden, and SpearIt

Transcript of a panel discussing policing practices in the US

"What's Love Got To Do With It? Interest-Convergence as a Lens to View State Ratification of Post Emancipation Slave Marriages" (2014) by Danne Johnson*

"

The White Supremacist Constitution

" (2022) by Ruth Colker
*Titles added as of November 8, 2022
TIE is grateful to the following Choice reviewers and scholars who graciously contributed specialized recommendations to the list above:
Mathilde Cohen
George Williamson Crawford Professor of Law, University of Connecticut School of Law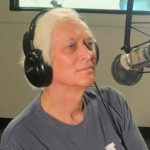 Dr. Robert C. Cottrell
Professor Emeritus, History and American Studies, California State University, Chico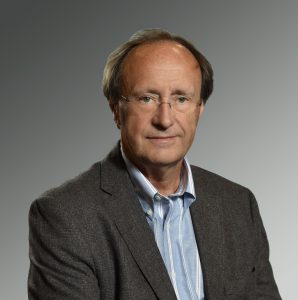 Dr. John E. Finn
Professor Emeritus, Government, Wesleyan University
Carolyn Grose
Professor of Law, Mitchell Hamline School of Law
Dr. Barbara Little
Program Manager, Cultural Resources Office of Interpretation and Education; Project Director, NPS Mellon Humanities Fellows Program, National Park Service
Follow the National Park Service on Twitter @NatlParkService
Dr. Morgan Marietta
Professor, Political Science, University of Massachusetts Lowell
Dr. David Schultz
Distinguished University Professor, Political Science and Legal Studies, Hamline University
SpearIt
Professor of Law, University of Pittsburgh School of Law
Sign up for Toward Inclusive Excellence (TIE) new post notifications and updates.
Interested in contributing to TIE? Send an email to Deb V. at Choice dvillavicencio@ala-choice.org with your topic idea.
---
Header image is a detail of This is Harlem by Jacob Lawrence. Courtesy of Hirshhorn Museum and Sculpture Garden. © 2021 The Jacob and Gwendolyn Knight Lawrence Foundation, Seattle / Artists Rights Society (ARS), New York. For more information, click here.
Related Posts