"Quiet Luxury" Has a Bigoted Undercurrent Despite Being Inspired by a Black Woman's Quote
Posted on June 15, 2023 in Blog Posts
Recently, I've seen several social media videos and postings on the so-called "quiet luxury movement." With a deep throated sigh, I look forward to the day in which every socio-cultural phenomenon that trends in social media is not labeled a "movement." Yet, I don't want this thought digression to weigh down my reflections on this notion of "quiet" versus "loud" luxury.
While many luxury brands such as Gucci, Louis Vuitton, Tiffany and Co., Chanel, and YSL have maintained an active social media marketing presence for more than a decade (paywalled), it appears that user-generated content promoting tips on achieving and/or displaying a luxury or luxurious lifestyle increased over the past three years. The rise in TikTok's popularity in the United States and HBO's Succession are two driving factors of why quiet luxury seemingly exploded in interest.
Quiet luxury is a fashion aesthetic in which individuals wear expensive, tailored designer clothing that rarely displays the designer's label or logo. However, quiet luxury's "insider baseball" aspect is similar to wine connoisseurship. Only those with a refined eye for high-end fashion would know that a particular watch, suit, vest, shirt, or jacket is costly. Also, access to purchase said items is usually reserved for the ultra-wealthy through an elaborate network of fashion stylists and private salespersons.
For these reasons, quiet luxury (as promoted on social media) has a bigoted undercurrent that is quite loud. Its exclusivity lacks diverse representation. Quiet luxury also appears to be an elitist "response" to so-called "loud luxury," which are those designer logo-covered items that gained popularity in the 1980s among several subcultures:
Early Hip-Hop Culture in which young Black and Latino/x people displayed designer logos on clothing, sneakers, handbags, and car wrappings
Preppy Culture that transformed country club attire into street fashion
Yuppie Culture gave rise to expensive business suits and designer lifestyle goods like business cards, stationary, and ink pens
The "New Money" Ultra Wealthy that populated places like New York City, Palm Beach, Florida, and Beverly Hills, California, and enjoyed ostentatious displays of wealth (think 1980s Dynasty).
The common denominator between these four seemingly nonconnected subcultures is that they are mainly comprised of strivers (paywalled) whose outward expressions of wealth, privilege, and social status are meant to celebrate their professional and personal achievements (paywalled).
We must also not discount how the collective global trauma of the COVID-19 era factors into luxury conspicuous consumption patterns. New research suggests that COVID-19 was an accelerant of massive transformation, including consumer purchasing patterns with luxury goods (paywalled). This research aligns with my anecdotal experience of friends and colleagues driving up spending as a "reward" for surviving the COVID-19 pandemic. This consumption also represents itself as high-viewership and clicks on luxury brands' websites and social media feeds (paywalled).
It is also important to note that as certain luxury brands became "within reach" of more BIPOC and middle-class consumers, the definition of luxury branding changed to reflect more expensive items. Some research suggests that logo-ladened items are easier to counterfeit (paywalled), therefore "cheapening" their "value" among certain prestige seekers. Therefore, a move away from logoed items is another key factor in the rise of quiet luxury.
The quiet luxury aesthetic garners some inspiration from the quote, "Money talks, wealth whispers." Yet, few people may realize that this quote came from a Black woman. Dorothy Donegan, a Black woman jazz pianist, made this statement in a 1989 Jet Magazine interview (restricted access) about Black economic power, not one's fashion selections.
The fact that Donegan's statement has been commandeered without attribution to represent an exclusive Eurocentric fashion aesthetic when she was professionally and socially marginalized (for "showy flamboyance") is the cruel and strikingly ironic twist to the entire quiet luxury trend.
Read our recent TIE post: Why Are BIPOC Billionaires Not Featured on "Succession"?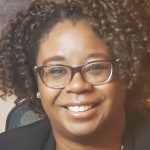 About the author:
Alexia Hudson-Ward is Associate Director of Research and Learning, Massachusetts Institute of Technology (MIT) Libraries.
Sign up for Toward Inclusive Excellence (TIE) new post notifications and updates.
Interested in contributing to TIE? Send an email to Deb V. at Choice dvillavicencio@ala-choice.org with your topic idea.
---
AM's digital collections and technology platforms enrich the study, research and teaching of primary sources. AM works with libraries, archives and heritage institutions to digitise the world's historical and cultural knowledge. With AM, customers can discover award-winning archival collections, learn how to use them, or create their own.
---
Header image is a detail of This is Harlem by Jacob Lawrence. Courtesy of Hirshhorn Museum and Sculpture Garden. © 2021 The Jacob and Gwendolyn Knight Lawrence Foundation, Seattle / Artists Rights Society (ARS), New York. For more information, click here.
Related Posts