Performative Activism Got Us Here & Women of Color Will Lose the Most
Posted on June 30, 2022 in Blog Posts
I wrote a piece for TIE recently about white dismissiveness toward BIPOCs that resonated deeply with our community. It is unfortunately an unquestionable occurrence. This posting considers the companion to white dismissiveness—performative allyship (paywalled) and performative activism.
When the US Supreme Court reversed Roe v. Wade, it created shockwaves around the world. In stunned disbelief, many legal experts together witnessed a historical first with the Court walking backward from fifty years of precedence. Even more shocking, are accusations that at least four Supreme Court justices were dishonest during their Senate confirmation hearings when they indicated that Roe v. Wade is the "law of the land" and would remain in place.
Naturally many people were very upset by this alarming change. One musician is threatening to renounce his US citizenship over the decision. Others decried swift actions by several states to flat out ban abortion.
Most compelling were the online tussles between self-identified BIPOC women and white women on social media. Many BIPOC women not only shared their anger about the decision's reversal, they also used this circumstance as evidence of white women's unwillingness to support feminist causes en masse. Some BIPOC women pointed to the majority of white women voting twice for former President Donald Trump as proof (paywalled).
Not surprisingly, leveling these topics angered some self-identified white women on social media. Several stated their commitment to social justice, their desire to support vulnerable women seeking assistance for abortion, and how they too are doing the hard work.
This assertion yields an interesting dilemma. There are absolutely organizations founded and/or currently led by white women who are committed to the hard work of making the United States a just and fair country. Yet, something is being lost in the transition between the work of these activists and how white women chose to vote. Moreover, what we see and read on social media regarding white women's advocacy appears to suggest that it is largely reserved for the internet or consists of temporary efforts that do not seem to translate into long-term, sustainable results.
Here lies the challenge. Moving toward inclusive excellence means addressing material weaknesses within one's advocacy framework. When a significant portion of a demographic (white women) seemingly vote against their interests, simply calling them out, marching, and other performative acts of activism will not change much of anything. And from what one can examine online, there are far too many white women choosing to lean into performative activism as a means of personal currency (paywall).
Black women have the most to lose with the Roe v. Wade reversal. Experts are forecasting that the barriers to quality healthcare for Black women will increase as a result of the Supreme Court's decision. The academy should turn its educational focus toward addressing these circumstances. It is also vital to examine why the majority of white women voters seem committed to upholding white male patriarchy by voting against feminist causes. The desire of many to outwardly express solidary with BIPOC people is an important aspect of allyship. Yet allyship should never translate into self-aggrandizement.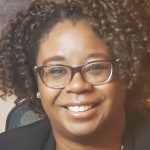 About the author:
Alexia Hudson-Ward is Associate Director of Research and Learning, Massachusetts Institute of Technology (MIT) Libraries.
Sign up for Toward Inclusive Excellence (TIE) new post notifications and updates.
Interested in contributing to TIE? Send an email to Deb V. at Choice dvillavicencio@ala-choice.org with your topic idea.
---
TIE gratefully acknowledges underwriting support from SAGE Publishing.
Driven by the belief that social and behavioral science has the power to improve society, at SAGE Publishing, we publish impactful research, enable robust research methodology, and produce high-quality educational resources that support instructors to prepare the citizens, policymakers, educators, and researchers of the future. As an independent company and with a mission of building bridges to knowledge, we aim to enable people from all backgrounds to contribute to and benefit from teaching and research resources that are balanced, unbiased, anti-racist, and promote a more just society.
---
Header image is a detail of This is Harlem by Jacob Lawrence. Courtesy of Hirshhorn Museum and Sculpture Garden. © 2021 The Jacob and Gwendolyn Knight Lawrence Foundation, Seattle / Artists Rights Society (ARS), New York. For more information, click here.
Related Posts