Leisure, Sport, and Recreation through a DEIA Lens
Resources: Summer 2023 edition
Posted on August 9, 2023 in DEIA Resource Lists
Following the popularity of last year's resource list on leisure studies, Toward Inclusive Excellence has been working to compile a new resource list for understanding leisure and recreation activities through a DEIA lens. New to this iteration are many resources that focus on sports and sports history, as well as some that consider international dimensions. Collectively, these resources reveal the potential of sports, recreation, and leisure activities for fostering social change and for revealing broader social trends at a given time. There is much to learn from this rich reference. As always, TIE owes many thanks to our contributors.
Racism, Race, and Ethnicity
Gender and Sexuality
Social Justice
"Allyship as Activism: Advancing Social Change in Global Sport Through Transformational Allyship" (2021) by Shannon Jolley, Joseph N. Cooper, and Yannick Kluch
Baseball Rebels: The Players, People, and Social Movements That Shook Up the Game and Changed America (2022) by Peter Dreier and Robert Elias
Beyond the Black Power Salute: Athlete Activism in an Era of Change (2023) by Gregory J. Kaliss
The Day Sports Stood Still (2021) HBO film directed by Antoine Fuqua
Don't Stick to Sports: The American Athlete's Fight Against Injustice (2023) by Derek Catsam
The Game is Not a Game: The Power, Protest and Politics of American Sports (2020) by Robert Scoop Jackson
The Kaepernick Effect: Taking a Knee, Changing the World (2021) by Dave Ziren
Love and Justice: A Story of Triumph on Two Different Courts (2023) by Maya Moore Irons and Jonathan Irons
A People's History of Sports in the United States: 250 Years of Politics, Protest, People, and Play (2009) by Dave Zirin
"The Performance and Reception of Race-Based Athletic Activism: Toward a Critical, Dramaturgical Theory of Sport" (2022) by Douglas Hartmann, Alex Manning, and Kyle Green
"Shut Up and Play: Black Athletes, Protest Politics, and Black Political Action" (2020) by Christopher C. Towler, Nyron N. Crawford, and Robert A. Bennett III
"A Site to Resist and Persist: Diversity, Social Justice, and the Unique Nature of Sport" (2019) by George B. Cunningham et al.
Social Issues in Sport Communication: You Make the Call (2023) edited by Terry L. Rentner and David P. Burns Routledge 2023 Sarah K. Fields, Daniel Garzon Social Justice
Social Justice and the Modern Athlete: Exploring the Role of Athlete Activism in Social Change (2023) edited by Mia Long Anderson
Taking a Knee, Taking a Stand: African American Athletes and the Fight for Social Justice (2020) by Bob Schron
The Weight of Gold (2020) HBO film directed by Brett Rapkin
International and Postcolonial Perspectives
TIE is grateful to the following Choice reviewers and their colleagues who graciously contributed specialized recommendations to the list above:
Dr. Derek Catsam
Kathlyn Cosper Dunagan Professor in the Humanities, History, The University of Texas, Permian Basin
Twitter: @dcatafrica
Daniel Garzon
MBA and MSBM Candidate, University of Central Florida
Dr. Sarah K. Fields, JD, FNAK
Professor of Communication, University of Colorado, Denver
Dr. Duncan R. Jamieson
Professor of History, Ashland University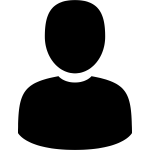 Thomas Pyke Johnson
Lecturer in History, University of Massachusetts, Boston
---
Sign up for Toward Inclusive Excellence (TIE) new post notifications and updates.
---
Interested in contributing to TIE? Send an email to Deb V. at Choice dvillavicencio@ala-choice.org with your topic idea.
---
The R2 Digital Library from Rittenhouse is an eBook database of thousands of vetted and quality health sciences resources that supports health sciences education and practice. Rittenhouse sources a wide variety of quality content from over 100 leading health sciences publishers, societies, and professional associations, and makes it available in one location so it can be accessed effortlessly. Libraries and hospitals can create a digital health sciences collection based on local needs, with a single concurrent user purchasing option. With new, competitive eBook pricing, free OER eBooks, and some content available nowhere else digitally, collection development through the R2 Digital Library has never been more convenient or affordable. Customers can start an immediate collection or augment their existing collection with a mediated Patron Driven Acquisition (PDA) model. Usage data can be collection for PDA eBooks to inform collection management. Customers can purchase what is used, with no automatic purchase required.
---
Header image is a detail of This is Harlem by Jacob Lawrence. Courtesy of Hirshhorn Museum and Sculpture Garden. © 2021 The Jacob and Gwendolyn Knight Lawrence Foundation, Seattle / Artists Rights Society (ARS), New York. For more information, click here.
Related Posts