Is Being Racist a Mental Illness?
Posted on October 6, 2022 in Blog Posts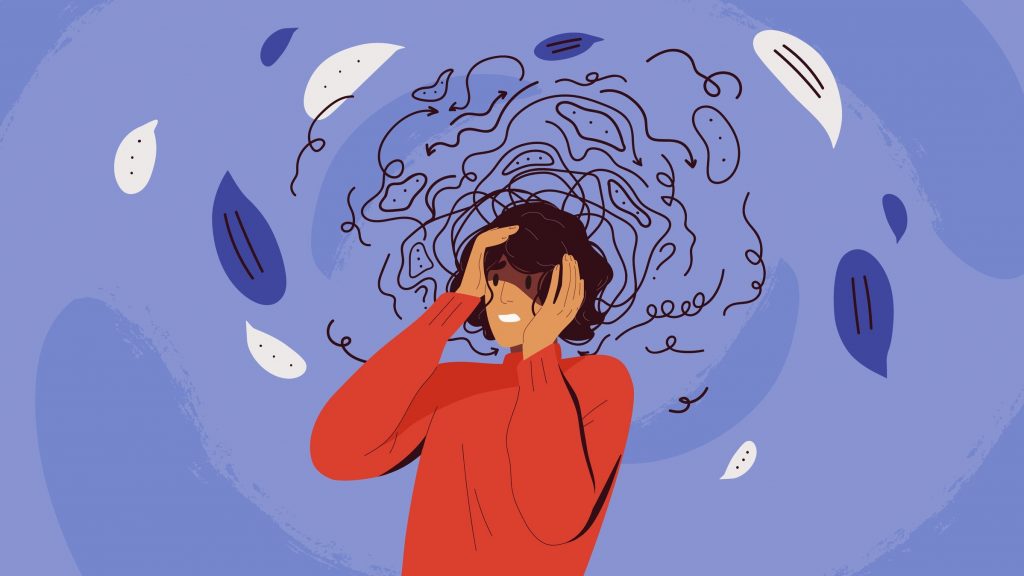 I have experienced various forms of racism in every aspect of my life—personally and professionally. More than 45 years later, I vividly remember being called the N-word for the first time by a white classmate as a critical incident that reshaped my life.
Over the years I have encountered numerous incidents of racism, including, but not limited to:
If I were to classify the racist incidents I have observed, I could declaratively state that some self-described liberals are nearly on par with some self-described conservatives in perpetuating racist acts and/or standing by in circumstances that harm people of color. The differences are primarily structural. Liberal racism tends to be passive-aggressive (paywalled), more subtle (paywalled), and often supports lifestyle inequalities such as gentrification. Conservative racism is more overt, expresses itself more aggressively through language, leverages religion within a nationalist agenda (paywalled), and organizes around grievances fueled by inaccurate views and fears of people of color. One prominent fear driving some conservative forms of racism is the great replacement conspiracy theory (paywalled), also known as the white replacement theory.
As a Black woman, I have typically taken all racist incidents in proverbial stride. My family taught me to generally classify all racist people as being "crazy." This broad grouping was a survival mechanism and a form of sensemaking. If someone perpetuates an act of racism against you, they are "crazy" and so you must go into "survival mode" to protect yourself, whether pursuing workplace justice or facing down aggressors.
Yet, the normalization of racism means living continuously in survival mode, which is exceptionally exhausting. There are times I become outraged. Regrettably, when one is raised as a BIPOC, being a victim of racism is the norm. It comes with the skin we live in, often resulting in grave health outcomes.
There are several decades of research on how racism negatively impacts social, educational, and economic outcomes for BIPOCs. In recent years, some researchers and centers dedicated to public health (such as The Hogg Foundation for Public Health at the University of Texas at Austin) have asserted that racism is a mental health crisis for BIPOC.
I agree with that notion with one parallel caveat.
Why are we not also exploring the concept that being racist is a mental health crisis?
I have pondered this question for quite some time. There is a "Solomon's dilemma" in examining racist behavior as a mental illness: determining whether racist behavior is occasionally incidental or deliberately persistent. In other words, should the person who engages in the occasional racist workplace transgression be viewed on the same level as a person who is a member of a hate group?
Social media has provided us with more insights and documented incidents of how occasionally incidental and deliberately persistent racism can converge. The so-called "Karen" and "Ken" phenomena are some of the best examples of this, according to which white people are triggered by BIPOCs standing up to their attempts to assert their authority and superiority in public spaces, sometimes with deadly consequences. Many of us have seen the videos of these "Karens" and "Kens" being aggressive while simultaneously role-playing victimization.
How could "Karen" and "Ken" behavior be described as anything other than a form of an antisocial behavioral disorder?
Alvin F. Poussaint, professor of psychiatry, emeritus, at Harvard Medical School, declared in a 2002 article that "extreme racism" is a mental illness that may be a symptom of other psychological disorders. The article was a continuation of work Poussaint and other Black psychologists started in 1969 when they petitioned to have racism included in the DSM (Diagnostic and Statistical Manual of Mental Disorders).
Some researchers oppose this view, however, believing that racism is more of a social phenomenon than an individual pathology (paywalled). Other researchers believe that if racism is labeled a mental illness, bad social actors and murderers are given a convenient excuse for their outrageous, anti-social behavior.
I believe all things can be true regarding the determination of whether racism is a psychological disorder. Racism is a social phenomenon and racist individuals are very aware that their actions are meant to cause BIPOCs harm. Yet, I also believe that being racist is a mental illness stemming from centuries of white supremacist indoctrination. This is why higher education must examine racism in subtle and extreme forms. We are overdue for a taxonomy of racist practices to be identified and addressed.
Moving toward an anti-racist society necessitates the ongoing integration of all systemic practices. Beyond discussing the hows and whys of racist behavior and its wide-ranging impact on BIPOCs' quality of life, we must also address everyone participating in the spectrum of racist behaviors. There is no way to become a mentally healthy society without understanding the full motivations of racist actors and actions.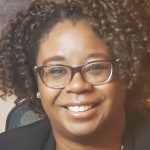 About the author:
Alexia Hudson-Ward is Associate Director of Research and Learning, Massachusetts Institute of Technology (MIT) Libraries.
Sign up for Toward Inclusive Excellence (TIE) new post notifications and updates.
Interested in contributing to TIE? Send an email to Deb V. at Choice dvillavicencio@ala-choice.org with your topic idea.
---
Other Toward Inclusive Excellence blog posts you may enjoy:
---
Header image is a detail of This is Harlem by Jacob Lawrence. Courtesy of Hirshhorn Museum and Sculpture Garden. © 2021 The Jacob and Gwendolyn Knight Lawrence Foundation, Seattle / Artists Rights Society (ARS), New York. For more information, click here.
Related Posts