Implicit Bias Against Vice President Kamala Harris and Other Women Politicians Is Shameful
Posted on March 22, 2023 in Blog Posts
Women's History Month is a time when a multitude of stories, research, and statistics are shared about the condition of women in the United States and internationally. I imagine some of you look forward to receiving this information and, like me, dive right into the details. One recently released and noteworthy research report addresses a phenomenon entitled "Tall Poppy Syndrome," in which women are attacked, resented, and cut down for their professional achievements and success. Another research report outlines how women are more likely to be subjected to a toxic workplace culture than their male counterparts.
The findings in both reports are meaningful and will further our understanding of the achievement barriers women face in their professional lives. However, these studies primarily focus on women in corporate settings, leaving out findings about women in the education, public service, and nonprofit sectors. And yet, since the 2016 United States presidential election, bias toward women politicians and political leaders has been a persistent and prominent issue on the national stage.
There is no nice way to frame this pattern of discriminatory behavior except as shameful.
Leading up to the 2016 United States presidential election, former Secretary of State, First Lady, and U.S. Senator Hillary Clinton became the first woman to clinch the Democratic nomination. While this groundbreaking occasion was cause for mass celebration and enthusiasm, Clinton's candidacy also seemed to bring out the worst in some people. Banners declaring "Trump that bitch" were on full display in various parts of the country. Republican presidential nominee (and later President) Donald J. Trump drove a "testosterone-fueled" campaign that weaponized masculinity.
There were some feeble attempts from media outlets to characterize the barrage of criticism toward her as fair treatment, yet text and commentary analysis of coverage on Clinton points to extreme disrespect on unimportant matters such as her hairstyle and clothing choices.
Fast forward to the 2020 United States presidential election, and it was "same song, second verse" regarding (now) Vice President Kamala Harris. In October 2020, Time's Up released a report identifying "pervasive sexist and racist bias in media coverage" of Harris being selected as the Democratic Party's vice presidential nominee. Her qualifications and "anger" management skills were scrutinized more than those of former Vice President Mike Pence and other candidates during the campaign cycle.
Hostility toward women politicians is not solely reserved for women leaders within the Democratic Party. Last month, CNN news anchor Don Lemon firmly inserted his "foot" into his mouth when speaking about Republican presidential aspirant Nikki Haley, declaring that she "isn't in her prime." "Prime" refers to a misogynistic demarcation of a woman's so-called peak fertility years, not her ability to serve in political office. Lemon later apologized, but it remains striking that a Black, openly gay man so comfortably leaned into this deeply sexist trope.
Internationally, women remain underrepresented as political leaders despite modest gains over the past decade. One must wonder to what extent Americans' poor behavior toward their female political leaders, and especially the nation's Black female vice president, has damaged the perception of women in politics within other nations. It is thus critical that higher education researchers further explore the open-ended question of implicit bias toward women politicians in the United States and how this bias may influence the perception of women leaders internationally.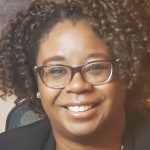 About the author:
Alexia Hudson-Ward is Associate Director of Research and Learning, Massachusetts Institute of Technology (MIT) Libraries.
Sign up for Toward Inclusive Excellence (TIE) new post notifications and updates.
Interested in contributing to TIE? Send an email to Deb V. at Choice dvillavicencio@ala-choice.org with your topic idea.
---
Accessible Archives databases are comprised of diverse 18th, 19th, and early 20th century American history primary source content, including newspapers, periodicals, and books. The collections are used by universities, historical societies, middle/secondary schools, individuals, and research libraries throughout the world and include eyewitness accounts of historical events, vivid descriptions of daily life, editorial observations, commerce as seen through advertisements, and genealogical records available in a user-friendly digital interface. Collections include African American Newspapers, American County Histories, Women's Suffrage, America and World War I, the Civil War, Colonial Era newspapers, Frank Leslie's Weekly, Godey's Lady's Book and more. Unlimited Priorities LLC® is the exclusive sales, marketing, customer service, product, and technology agent for Accessible Archives.
---
Header image is a detail of This is Harlem by Jacob Lawrence. Courtesy of Hirshhorn Museum and Sculpture Garden. © 2021 The Jacob and Gwendolyn Knight Lawrence Foundation, Seattle / Artists Rights Society (ARS), New York. For more information, click here.
Related Posts