How Racism and Sexism Impact Weight Gain and Obesity
Posted on June 1, 2023 in Blog Posts
With summer approaching, it is quite common for many people's attention to turn toward their weight and obtaining a slimmer physique. The phrase "beach body ready" is one that some people use and embrace with frequency. However, there is an argument to be made that the adoption of "beach body" readiness is about subscribing to Western capitalist principles that perceive thin as the ideal body shape.
Concurrent with embodying thinness, some will list important and compelling reasons to focus on better health outcomes. Yet, the issue of visually determining someone's health purely on physical appearance needs to be revised. Advocates and scholars of body type inclusion advocate for more equitable health metrics. These metrics focus more on the total amount of daily physical movement, resting heart rate (paywalled), and fresh food consumption (paywalled) rather than outdated measures like body mass index (BMI) (paywalled). People like Mirna Valerio of Fat Girl Running fame and Instagram celebrity Yogi Jessamyn Stanley (who self-identifies as a "fat femme" and "queer femme") challenge fitness stereotypes and appear to prove body inclusivity advocates right.
Recently, new research has emerged that encourages us to reconsider and re-explore how systemic racism and sexism impact the body weight of women and people from marginalized communities. First, there is compelling evidence that "inextricably links" racism and obesity (paywalled). According to medical insights, access to healthy food, clean and safe recreational outdoor spaces, culturally competent medical care, and bias-free workplaces all play a critical role in realistic weight management strategies for people of color.
Secondly, endocrinology researchers are examining obesity and body fat distribution as a disease rather than the result of an undisciplined lifestyle. There is also companion research that highlights the impact of psychological stress on obesity, especially among African American women.
Third, there is increased awareness about how perimenopause (paywalled) and menopause (paywalled) cause significant weight gain in some women and people with uteruses. This increased awareness has made the once-silent affliction suffered by millions more visible. New York City Mayor Eric Adams even announced plans this week to make city government more "menopause friendly" (paywalled), following the lead of 50 British organizations that became certified as exemplars with workplace menopause policies and staff training.
The research and arguments highlighted here should serve as a call to action for higher education. We must conduct more research on the trifecta of societal pressures, discrimination, and rewards regarding one's physical appearance—especially for women and people of color. The "economics of thinness" (paywalled) erodes any efforts toward ensuring inclusivity at work and in daily living by reinforcing an unrealistic Western beauty aesthetic that fuels an estimated $73 billion diet industry (paywalled). Moreover, re-examining all medical practices and metrics is vital to ensure that more culturally sensitive approaches are leveraged when determining the best health outcomes for marginalized communities. Let us focus more on healthy people and communities and less on reducing everyone into smaller physical bodies.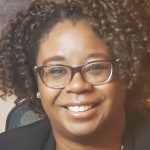 About the author:
Alexia Hudson-Ward is Associate Director of Research and Learning, Massachusetts Institute of Technology (MIT) Libraries.
Sign up for Toward Inclusive Excellence (TIE) new post notifications and updates.
Interested in contributing to TIE? Send an email to Deb V. at Choice dvillavicencio@ala-choice.org with your topic idea.
---

World Scientific develops the highest quality knowledge-based products and services for the academic, scientific, professional and research communities worldwide. With a publication history of over 12,000 titles, World Scientific releases approximately 600 new titles per annum and publishes more than 170 journals across multiple fields.
---
Header image is a detail of This is Harlem by Jacob Lawrence. Courtesy of Hirshhorn Museum and Sculpture Garden. © 2021 The Jacob and Gwendolyn Knight Lawrence Foundation, Seattle / Artists Rights Society (ARS), New York. For more information, click here.
Related Posts