How a Unifying Depiction of MLK and Coretta Scott King Became Divisive
Posted on January 18, 2023 in Blog Posts
Last week, the City of Boston's Art Commission, the Boston Landmarks Commission, and Embrace Boston, in partnership with the King family, unveiled a new landmark monument entitled The Embrace. The monument resides in Boston Common, where MLK gave a speech to an estimated 22,000 people on April 23, 1965.
Dr. Martin Luther King, Jr., and Coretta Scott King's connection to Boston is a part of their rarely explored history. Martin and Coretta met and fell in love in Boston while she was a scholarship student at the New England Conservatory of Music and he was pursuing a PhD in theology at Boston University. MLK often referred to Boston as his "second home."
Conceptual artist Hank Willis Thomas was commissioned to memorialize the Kings' love story—no small feat. He landed upon a 20-foot tall, 40-foot wide statue of arms hugging each other, inspired by a photograph of the Kings holding each other after MLK won the Nobel Peace Prize.
As captured on film, MLK's embrace of Coretta is distinctive. One of his arms draws her face close, wrapping delicately around her neck, while the other arm pulls her body close to him. This intimacy is what distinguishes a hug from an embrace. An embrace is warmer and more endearing as an act of love and affection. "Hug" is not used as frequently in love songs as the word "embrace." According to Lyrics.com, more than 36,000 lyrics contain the term "embrace."
Much of Thomas's work is meant to be narrative-shifting. Upon receiving The Embrace commission in 2019, he said, "Martin Luther King, Jr. and Coretta Scott King are monumental examples of the capacity of love to shape society. I can only hope The Embrace can be a reminder and a call to action to each of us to never forget what they've taught us."
I was moved when I heard that the artist intended to replicate the Kings' famous embrace. Monuments, portraiture, and statues rarely depict BIPOCs in North America, and I cannot recall one that highlights the love between two people of color. Elevating the Kings' love story expands our understanding of their legacy and further humanizes an influential and symbolic leader that, to some, has been regrettably reduced to a few quotes. Given the high number of MLK monuments within the United States and internationally, having a symbolic representation of his and Coretta Scott King's love of humanity seems fitting.
Not long after the unveiling of The Embrace, however, the internet erupted with mixed opinions, which is to be expected. Different people interpret art differently, which is why creative expression is compelling. Over the years, I have learned that reactions to art sometimes reflect who we are and what we are contending with at a given time, whether positive or negative. So, it is not surprising that some people are seeing certain images and making certain connections with The Embrace that I have yet to understand.
What I am surprised by are the negative conclusions some people leapt to about the art and why the city of Boston commissioned The Embrace. Accusations swirled about deliberate attempts at Black erasure and disembodiment by creating a monument that lacks a whole body or faces. And, of course, the persistent "Boston is racist" narrative was touted by some to justify what some people believe to be an ugly and disrespectful statue.
The internet rage about The Embrace runs parallel to another interesting MLK-related phenomenon this year. For the first time, I saw people questioning why there is an MLK National Day of Service, suggesting that the focus should instead be on advancing a policy agenda.
Concurrently, the weird ahistorical attempt by some states to continuously situate MLK with defeated Confederate General Robert E. Lee continues. People whose policies and practices are completely out of alignment with King's values choose to share quotes about him while also attempting to remove MLK references from curriculums.
I am not an MLK scholar, yet I have studied multiple aspects of his life over three decades. I am inspired by his activism (paywalled) and deeply troubled by his inappropriate exploits. Therefore, I do not bestow saintly characteristics upon him, and how he is portrayed in any historical or creative medium does not incite strong emotions in me. Contending with MLK's complexity as a leader has guided how I think about authentic, bad, and transformational leadership in many ways.
Yet, this week highlighted for me that a vocal internet community may view itself as MLK legacy keepers—despite the King family's wishes. The notion of legacy possessiveness is an intriguing phenomenon, from a distance, which I believe is worthwhile for higher education to pursue further for study. Another notion to contend with is how a divided America can push past platitudes on MLK Day to ensure his work is not falsely rebranded as critical race theory.
Thomas's artwork and the controversy surrounding it has moved the King legacy into the fore of digital discourse across multiple media outlets and among many generations. This is a ripe opportunity for higher education to support more research on the impact of MLK's legacy in the 21st century.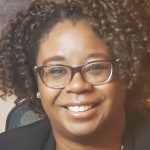 About the author:
Alexia Hudson-Ward is Associate Director of Research and Learning, Massachusetts Institute of Technology (MIT) Libraries.
Sign up for Toward Inclusive Excellence (TIE) new post notifications and updates.
Interested in contributing to TIE? Send an email to Deb V. at Choice dvillavicencio@ala-choice.org with your topic idea.
---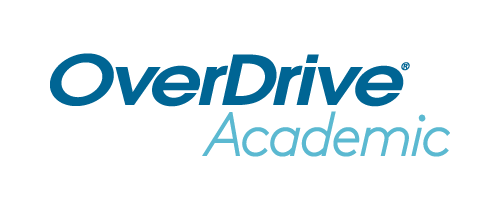 TIE gratefully acknowledges underwriting support from OverDrive Academic.
Support DEI with ebooks & audiobooks
OverDrive Academic makes it easy for colleges and universities like yours to build a more diverse digital collection that supports your entire campus. Choose titles from our unrivaled catalog that can help students and faculty learn, engage and foster a more inclusive community. [Learn more]
---
Header image is a detail of This is Harlem by Jacob Lawrence. Courtesy of Hirshhorn Museum and Sculpture Garden. © 2021 The Jacob and Gwendolyn Knight Lawrence Foundation, Seattle / Artists Rights Society (ARS), New York. For more information, click here.
Related Posts