Forging New DEI Pathways within Academic Libraries and Higher Education
Posted on July 7, 2023 in Blog Posts
I have heard from many academic library colleagues over the past few weeks who are committed to diversity, equity, and inclusion and feel defeated and beaten up. Indeed, since 2016 there has been a seemingly relentless attack on the principles and values we hold dear. There was a glimmer of hope in 2020 with the rise of the Black Lives Matter movement which led to scores of corporate and higher education commitments to leveling more equity.
These promises were unfilled within three short years (and amid a global pandemic). America started walking back from some important DEI and civil liberties gains. If you are feeling hurt, frazzled, disappointed, angry, or some combination of all four of these, your emotional state is spot-on. You reserve the right to your feelings in this difficult moment in time.
Given the recent Supreme Court ruling on affirmative action, which may have broader implications beyond higher education, some of you have asked me about the future of Toward Inclusive Excellence. Let me allay your concerns and assure you that TIE is not going away. Our work will continue. We will maintain our focus on demonstrating how dynamic cross-disciplinary insights move us toward inclusive excellence within and outside our respective campuses.
To this point, I believe in the value of individual work that moves in concert with activism and other social justice efforts. We need to be internally focused while also casting our energy outward. Consequently, for those seeking direction on how to forge new DEI pathways on campus, I will share three methods inspired by TIE contributors that emphasize the importance of individual development with implications for organizational change.
Lean into data-driven insights more: Anecdotal DEI narrative is powerful, yet the hard data and numbers matter too. There is much good data pointing to why diversity matters on campus and in academic libraries (paywall). It is time to become more familiar with this research. You will likely be invited to data-centered DEI-related discussions within your libraries, institutions, and professional associations. Being grounded in the data strengthens DEI-centered positioning statements and future activities.
Advancing inclusive leadership practices at every level of our libraries means critically examining everything: We have spent many decades creating scores of DEI initiatives within academic libraries and higher education. Some of these initiatives have been successful; others have not. In the case of academic libraries, the lack of DEI successes spurs frustration on why we struggle with diversifying the library and information professions.

It is essential for all of us—not just the leadership or the staff—to talk about, write about, and share how we intend to support and advance inclusive leadership practices. This activity requires ongoing introspection, self-deconstruction, and honesty, which can sometimes be hard. Moving toward inclusive leadership means critically examining and possibly reconstructing everything within our organization, such as policies, procedures, and practices that thwart inclusion.

Accept that you are the problem and the solution for DEI, rather than continuously seeking out "templated" best practices and relying on benchmarking: Librarianship and the information professions love a best practice and a benchmark. However, a people-centered transformation that aims to tackle and dismantle various forms of bias and negative patterns, such as passive-aggressiveness (paywalled) and microaggressions, may not come in an easily replicated "packaged form."

Yes, we must continue to hear from our colleagues about what has worked well within their libraries and institutions. However, I urge all of us to dig more deeply into the personal beliefs, habits, and behaviors we enact within our own libraries that impede staff diversification and more inclusive practices. We must enter our workspaces daily, interrogating the sometimes unconscious professional "ways of being" that prevent organizational transformation.
History teaches us that the road to democracy, inclusion, and justice is winding. Although our commitment to DEI must be scoped to support our students and colleagues, one of the best ways to prepare for the next vital phase of this work is to engage in critical self-development.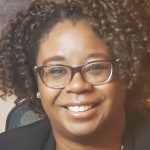 About the author:
Alexia Hudson-Ward is Associate Director of Research and Learning, Massachusetts Institute of Technology (MIT) Libraries.
Sign up for Toward Inclusive Excellence (TIE) new post notifications and updates.
Interested in contributing to TIE? Send an email to Deb V. at Choice dvillavicencio@ala-choice.org with your topic idea.
---

Brepols publishes world-class academic research, with a particular focus in history, archaeology, history of the arts, language and literature, and critical editions of source works. We commit ourselves to producing high-quality, distinguished publications that will have a lasting scholarly impact, and whether we are producing traditional printed volumes, databases or (Open Access) e-books, we guarantee that all our products will share the same stamp of quality .
---
Header image is a detail of This is Harlem by Jacob Lawrence. Courtesy of Hirshhorn Museum and Sculpture Garden. © 2021 The Jacob and Gwendolyn Knight Lawrence Foundation, Seattle / Artists Rights Society (ARS), New York. For more information, click here.
Related Posts