Digital Storytelling that Elevates Joy and Resistance
Posted on June 2, 2022 in Blog Posts
Before the mass shooting in Uvalde, Texas, which resulted in the heartbreaking deaths of 21 people, I was preparing this piece on the emerging theme of "joy as resistance" as expressed on social media. In the wake of those senseless murders, however, it felt tone-deaf to elevate any form of joy while the world mourns. I decided to wait until this week to explore the topic.
In considering the recent wave of mass shootings in the United States (the one in Uvalde, Texas, having received the most press coverage to date), I reflected on how they seem to occur at times of celebration in K–12 and higher education.
Joy is abundant as students matriculate, move into their career paths, or pursue graduate-level studies. The month of May usually brings forth a calmer pace as the last assignments of the semester are submitted, final exams are completed, and achievement awards are bestowed.
This year's commencement was the first in-person gathering for many institutions since 2019. I was delighted to see all of the celebratory photos, especially with so much bad news. The elaborate and theatric ones in which some students employed full glam squads and friends to orchestrate memorable images, accompanied by colored smoke, are exceptionally creative. As a pet owner, I especially enjoyed students posing with their pets (trusted companions throughout the past two years) in graduation robes. The University of Texas at Austin even congratulated a student and her cat on Twitter on their "joint" accomplishment of graduating.
A young woman and her cat graduate from the University of Texas at Austin
Concurrent with all of the commencement activities, a new social media phenomenon called #Frolicking has captured the attention of the internet. The #Frolicking trend involves Black men filming themselves running through green spaces with ebullient abandon and posting their videos on TikTok and Instagram. Frolicking is joy-elevation for no reason other than pure glee.
TikTok video of Black men #Frolicking
What makes #Frolicking a compelling phenomenon is that it extends the #BlackBoyJoy social media trend begun in 2016–2017. The narrative identifies celebrating absolute joy among Black boys and men who are routinely villainized in mass media and society. Children's book author Kaija Langley, who wrote When Langston Dances, discussed the importance of showcasing Black boys' humanity in a recent TIE podcast interview.
Far too often, BIPOCs' stories, as portrayed by the media, are cloaked in tragedy and trauma to a greater extent than white people's stories. When examining how Black men are represented in the media, the evidence is clear that they are pathologized and negatively depicted to a very high degree for innocently taking up space and place. The results for them are often deadly.
The #Frolicking trend gives Black men agency and authority to portray themselves taking up space freely. It is a powerful form of storytelling that can be argued as a subtle form of resistance. Cross-cultural storytelling as communications (paywalled) and resistance (paywalled) strategies are critically important research areas to explore further. As institutions contend with incorporating "belonging" as essential to their diversity-centered plans, elevating the humanity of marginalized individuals (paywalled) through multiple methods (including digital storytelling) must be considered.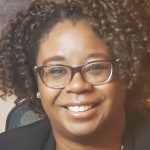 About the author:
Alexia Hudson-Ward is Associate Director of Research and Learning, Massachusetts Institute of Technology (MIT) Libraries.
Sign up for Toward Inclusive Excellence (TIE) new post notifications and updates.
Interested in contributing to TIE? Send an email to Deb V. at Choice dvillavicencio@ala-choice.org with your topic idea.
---
TIE gratefully acknowledges underwriting support from Accessible Archives.
Accessible Archives databases are comprised of diverse 18th, 19th, and early 20th century American history primary source content, including newspapers, periodicals, and books. The collections are used by universities, historical societies, middle/secondary schools, individuals, and research libraries throughout the world and include eyewitness accounts of historical events, vivid descriptions of daily life, editorial observations, commerce as seen through advertisements, and genealogical records available in a user-friendly digital interface. Collections include African American Newspapers, American County Histories, Women's Suffrage, America and World War I, the Civil War, Colonial Era newspapers, Frank Leslie's Weekly, Godey's Lady's Book and more. Unlimited Priorities LLC® is the exclusive sales, marketing, customer service, product, and technology agent for Accessible Archives.
---
Header image is a detail of This is Harlem by Jacob Lawrence. Courtesy of Hirshhorn Museum and Sculpture Garden. © 2021 The Jacob and Gwendolyn Knight Lawrence Foundation, Seattle / Artists Rights Society (ARS), New York. For more information, click here.
Related Posts