Colin Kaepernick Is Penalized for Social Justice Advocacy While Others' Controversial Behavior Is Overlooked
Posted on January 26, 2023 in Blog Posts
I have lost my passion for professional football after the revelations that Colin Kaepernick has allegedly been subjected to blackballing and other forms of professional mistreatment. It never occurred to me that a peaceful protest to raise awareness about how police violence disproportionately impacts Black people would essentially result in Kaepernick's removal from the National Football League (NFL). Trying to watch a few games has proven unsuccessful. My football frenzy is officially gone, and I do not know if or when it will return.
And yes, I have heard all the arguments about Kaepernick's alleged lack of football skills, how sports should not be politicized, how he elected to pursue free agency, and more. Yet, it has been alleged with evidence that powerful NFL owners and league leaders conspired to keep him out of the league. This happened despite promises of reform from league leadership over the past decade, and even after other ugly scandals came to light. One such scandal, "Deflategate," involved former New England Patriots quarterback Tom Brady, resulting in his four-game suspension. Brady recovered from the scandal and is now the adoring subject of a soon-to-be-released comedy film 80 for Brady (2023) starring Lily Tomlin, Jane Fonda, Rita Moreno, and Sally Field.
Despite the criticisms and outright attacks against him, Kaepernick remains focused and determined to advance social justice efforts. Launching a publishing imprint in 2019, he urged attendees of the American Library Association's inaugural LibLearnX virtual conference last year to address structural biases within libraries, noting: "We know white supremacy is not limited to politics or policies. It also shows up in culture, it shows up in stories."
I have been thinking about the reactions to Kaepernick's "controversial" stance lately in the wake of several recent incidents of bad behavior by two legendary sports figures. Former NFL player and Fox Sports 1 co-host Shannon Sharpe mixed it up on the sidelines with Memphis Grizzles players Ja Morant and Dillon Brooks. I understand that on-court players were exchanging harsh words about LeBron James. In what appeared to be the blink of an eye, Sharpe engaged in a heated exchange with some players and one player's father in defense of James. In a post-altercation press briefing, LeBron James asserted that he "rides with" Sharpe always.
The Sharpe vs. the Memphis Grizzles fight could be viewed as mild compared to the multiple self-induced controversies surrounding retired two-time NFL coach, Pro Football Hall of Famer, and NBC sports commentator Tony Dungy. Dungy, who asserts conservative Christian views, decided to wade into two powder keg topics within a week and a half for unknown reasons.
Dungy elected to speak at the "March for Life" rally held on the anniversary of Roe v. Wade in Washington, DC. He also decided to spread a debunked conspiracy theory about children being allowed to use cat litter in school bathrooms—a lie that, by many accounts, is considered an attack on nonbinary and transgender youth. While Dungy apologized, he has a long history of engaging in anti-LGBTQ behavior, documented since 2006. Dungy raises money for organizations against same-sex marriage, such as the Indiana Family Institute, and asserts that he disagrees with NBA player Jason Collins's lifestyle as a gay man.
Sharpe and Dungy have apologized for their transgressions, yet the apologies do not make their behavior any less head-scratching or disappointing. Oddly, these two sports leaders decided to center themselves in these very high-profile explosive situations. Interestingly, they have not been subjected to the same persistent negative treatment unleashed on Kaepernick.
I suspect the reason why Sharpe and Dungy have dodged being alienated from the NFL and football fans is that male aggression (paywalled) and religiosity (paywalled) are considered institutional cornerstones of American football, while players advocating for social justice (internal and external to the NFL) outside of the NFL's terms are not.
Interestingly, the NFL launched its own social justice initiative in 2022, awarding $6.5 million to 21 "national grant partners" and grassroots organizations committed to social justice, including the Center for Policing Equity. Also, the San Francisco 49ers announced plans last December to include Kaepernick's protests in an exhibition at Levi's Stadium. However, Kaepernick, who sought a contract last year, has yet to be signed by any team.
The professional penalizing Kaepernick has received for his social justice advocacy work is the experience of many BIPOC employees in various sectors, including higher education. There are many stories of promising careers halted and opportunities denied when BIPOCs try to raise awareness of inequalities.
The NFL fumbled its chance to be a leader at this incredible historical moment. Higher education can now lead differently in addressing how to balance social justice advocacy in working environments in two important ways. One is creating space for critical conversations (paywalled) on difficult social justice topics. The other is providing more research funding to understand why the social justice advocacy of white people appears to be supported to a greater degree than that of BIPOCs.
Sadly, Colin Kaepernick's situation is not isolated to the NFL. It underscores how far we must go to ensure that workplaces respect constitutionally protected protest and speech without leveling career-damaging penalties on people of color.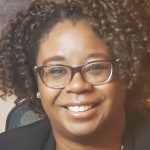 About the author:
Alexia Hudson-Ward is Associate Director of Research and Learning, Massachusetts Institute of Technology (MIT) Libraries.
Sign up for Toward Inclusive Excellence (TIE) new post notifications and updates.
Interested in contributing to TIE? Send an email to Deb V. at Choice dvillavicencio@ala-choice.org with your topic idea.
---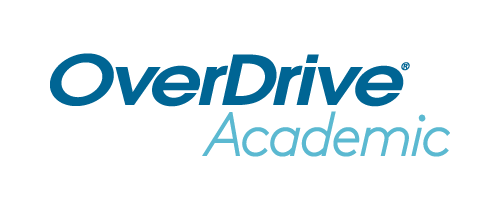 TIE gratefully acknowledges underwriting support from OverDrive Academic.
Support DEI with ebooks & audiobooks
OverDrive Academic makes it easy for colleges and universities like yours to build a more diverse digital collection that supports your entire campus. Choose titles from our unrivaled catalog that can help students and faculty learn, engage and foster a more inclusive community. [Learn more]
---
Header image is a detail of This is Harlem by Jacob Lawrence. Courtesy of Hirshhorn Museum and Sculpture Garden. © 2021 The Jacob and Gwendolyn Knight Lawrence Foundation, Seattle / Artists Rights Society (ARS), New York. For more information, click here.
Related Posts