Book Banning Should Make You Mad as Hell
Posted on September 22, 2022 in Blog Posts
I shared on Twitter last weekend that Banned Books Week is a time of reflection, activism and celebration as the American Library Association raises awareness of anti-democratic censorship activities taking place throughout the United States.
This year it is also a time to be mad as hell about what is currently taking place.
The dramatic increase in book banning and challenges from the previous year is not bubbling to the surface of our collective consciousness because of a few parents upset about certain content being shared with their school-aged children. There is a well-oiled machine behind book banning in the United States that is far reaching, heavily resourced and supported by various politicians at the state and federal levels.
A recently released report from PEN America outlines more coordinated efforts from at least 50 advocacy groups to censor and remove books on diverse topics and written by diverse authors from schools and libraries. Their report mirrors statements made by the ALA's Office of Intellectual Freedom (OIF) Executive Director Deborah Caldwell-Stone in a Toward Inclusive Excellence podcast. One incredible set of data outlines that approximately 1,648 titles have been banned at least 2500 times in more than 130 school districts (paywalled). The school districts cover over 30 states.
A countless number of library workers and library allies saw a rise in censorship activities targeting BIPOC and LGBTQ+ authors for at least a decade prior to where we are currently. This faithful group hosted author events, shared lists of "Banned Books" resources, and developed highly creative "Banned Books" displays. The hashtags #BannedBooks, #BannedBooksWeek, and #ReadBannedBooks became fast-rising trending topics on many popular social media sites for several years. Yet, according to some mainstream media outlets the groundswell effort to address book banning is a fairly new phenomenon.
This new-ish heightened awareness is another reason why you should be mad. Please do not misunderstand me. Having high profile individuals champion a cause like this is essential. However, it took us getting to this dreadful point of facing a compromised democracy to now mount counterstrategies. Wait and see approaches relegate us to reacting to phenomena in motion rather than addressing censorship more swiftly.
Some individuals who use the hashtag #LibraryTwitter will periodically level complaints about what they perceive to be a lack of strategic communications to address censorship from the ALA. While criticism of the ALA on several measures is valid, I believe that the organization's Unite Against Book Bans campaign is one of its most inspired I have seen in several years.
However, addressing banned books must not be viewed solely as the responsibility of the ALA. For those of us in academia, we have a legitimate gripe with higher education leaders and faculty (especially those who lamented not having access to libraries during the height of the COVID-19 pandemic) who are silent about book banning. The same applies to the scores of bibliophilic learned societies and professional associations.
Where are their voices?
The time is now for all those who profess to love books and the ideas contained within them to stand up and speak out. I have made the decision to place some phone calls and send off some emails to encourage more support and alignment by the broader higher education community because I am mad as hell. If you are angry too, let us aim to make this year's Banned Books Week even more transformational and meaningful by inviting others to join us in the fight of our lives.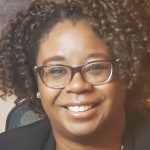 About the author:
Alexia Hudson-Ward is Associate Director of Research and Learning, Massachusetts Institute of Technology (MIT) Libraries.
Sign up for Toward Inclusive Excellence (TIE) new post notifications and updates.
Interested in contributing to TIE? Send an email to Deb V. at Choice dvillavicencio@ala-choice.org with your topic idea.
---
TIE gratefully acknowledges underwriting support from Taylor & Francis.
T&F's very purpose is founded on diversity and inclusion: it is an essential element of curating, substantiating, and publishing the experts and truths that matter. We believe that diversity is a strength and that bringing together a diverse range of people, communities and opinions is beneficial to the customers and communities we serve, to our colleagues, and ultimately to humankind. We also believe it is the right thing to do.
Every day, we publicly demonstrate our commitment to diversity and inclusion through our authors, researchers and corpus. We also demonstrate our commitment through our business policies, processes and practices, such as talent attraction and assessment, editorial board composition, peer review programs, and in the campaigns we create or join to increase accessibility of our content to diverse audiences. T&F have always and will always strenuously uphold the principles within the Informa Code of Conduct and Diversity and Inclusion Global Policy.
---
Header image is a detail of This is Harlem by Jacob Lawrence. Courtesy of Hirshhorn Museum and Sculpture Garden. © 2021 The Jacob and Gwendolyn Knight Lawrence Foundation, Seattle / Artists Rights Society (ARS), New York. For more information, click here.
Related Posts