A War of Words: The Bizarre DEIA-Related Battle between UPenn Law Dean and Professor Amy Wax
Posted on July 22, 2022 in Blog Posts
Warning: The body of this blog post links to a 12-page statement from University of Pennsylvania Law School Dean Theodore W. Ruger, which chronicles racist, sexist, xenophobic, and homophobic statements allegedly made by a tenured faculty member within the law school.
For the past few years, several higher education institutions have found themselves embroiled in controversies relating to statements made by faculty on multiple DEIA-related topics, including land acknowledgments, affirmative action, and ethics on human remains, to name a few.
Often, these institutions' senior leaders (e.g., presidents, provosts, and deans) have addressed the controversies swiftly. I suspect that, in addition to concerns about organizational morale, institutions that acted quickly were focused on protecting reputational goals, as it is not ideal to espouse DEIA values yet allow an institutional member to behave in ways that conflict with those values.
Given that the University of Pennsylvania (UPenn) has a significant number of policies and infrastructure in place to support and advance DEIA institutionally, I find the situation with law professor Amy Wax absolutely striking. Wax, who is tenured at UPenn's Carey Law School, has been accused (with evidence) of "inflict[ing] harm" on students, faculty, and staff with "intentional and incessant racist, sexist, xenophobic, and homophobic actions and statements" for at least 10 years, according to UPenn Law School Dean and Bernard G. Segal Professor of Law Theodore Ruger. In a 12-page statement to the institution's faculty senate chair (the letter is sourced from Diverse Issues in Higher Education), Dean Ruger requests the convening of a hearing board to address Wax's conduct as a violation of institutional policy. Not surprisingly, Wax is on the defense, regurgitating the same tired cancel culture rhetoric used by those being held accountable for poor behavior that harms others.
I started in higher education administration in the mid-1990s, transitioning into several industry roles beginning in 1997. I returned to higher education in 2005. I have heard of and read about all types of remarkably shocking anti-DEIA-related circumstances in higher education. Without listing them all, some would shake the emotional steadiness of the most hardened academicians. Yet, without a doubt, the case of Amy Wax is my first choice pick of the worst anti-DEIA-related situation on a college campus in this century.
Allowing a tenured, privileged faculty member to double-down on the need to protect their academic freedom, despite the emotional damage they are inflicting on others, should not happen. Repeatedly voicing inaccurate statements about BIPOC and LGBTQ+ people to assert a false narrative of inferiority should be grounds for termination, not just sanctions. Moreover, it is time for higher education to stop protracted governance shenanigans that delay swift and decisive action when someone is alleged to conduct themselves like Amy Wax.
Many of us are watching and waiting to see what UPenn's next step will be with Amy Wax. Hopefully, the university is prepared to take the necessary transformational steps as a collective body to bring forth resolution and healing for the campus community.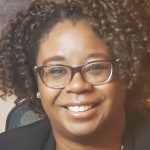 About the author:
Alexia Hudson-Ward is Associate Director of Research and Learning, Massachusetts Institute of Technology (MIT) Libraries.
Sign up for Toward Inclusive Excellence (TIE) new post notifications and updates.
Interested in contributing to TIE? Send an email to Deb V. at Choice dvillavicencio@ala-choice.org with your topic idea.
---
TIE gratefully acknowledges underwriting support from Project MUSE.
At Project MUSE we believe that knowledge is essential to enriching all lives and advancing humanity. Our wide-ranging collections help people address society's most pressing challenges from new angles. Since our beginnings, we've joined with hundreds of diverse partners to reimagine how to grow and share the world's knowledge. Building a community around equitable, inclusive publishing is the best way to ensure that high-quality scholarship reaches the people who need it.
---
Header image is a detail of This is Harlem by Jacob Lawrence. Courtesy of Hirshhorn Museum and Sculpture Garden. © 2021 The Jacob and Gwendolyn Knight Lawrence Foundation, Seattle / Artists Rights Society (ARS), New York. For more information, click here.
Related Posts