A Tale of Two Inkwell Beaches: One in Santa Monica, One in Martha's Vineyard
One Acknowledges Injustices Toward Black Beachgoers. The Other Appears Intent on Revisionist History
Posted on August 3, 2023 in Blog Posts
Toward Inclusive Excellence has previously published a few stories about the need to preserve Black resort towns and the Indigenous and Black history of Martha's Vineyard. Many of you reached out asking to learn more about the hidden history of BIPOC leisure and recreation, and how systemic racism plays a role in over-monitoring BIPOCs in natural spaces and gentrifying communities. In the coming weeks and months, we will explore these topics further.
In relation to Martha's Vineyard specifically, I am repeatedly asked about the history of the "Inkwell Beach" name as there are competing narratives. One narrative asserts that the name "Inkwell" was used as a pejorative by some whites to describe a beach in Oak Bluffs primarily populated by African Americans from the turn of the century through the Jim Crow era. Another narrative suggests that "Inkwell" honors Harlem Renaissance writers who gathered and lived on the island. This notion may gather strength from the fact that the home of legendary writer Dorothy West (1907–98) is a part of the Vineyard's African American Heritage Trail.
Having visited Martha's Vineyard over several decades, and knowing scores of people who populate the island, I am most familiar with the first narrative. There is documented evidence of enslavement and segregation on Martha's Vineyard, which led to the creation of businesses and communities that supported the small but growing Black population. As early as 1787, a small group of "Negro families" established a community within the island's Eastville and Farm Neck neighborhoods. In 1912, the family-owned and operated Shearer Cottage was founded by a Black couple to "[cater] to African Americans who, at the time, were not welcome at other island establishments."
Given this fraught history, it is difficult to imagine that the name "Inkwell" was not used derisively on Martha's Vineyard. Despite the negative naming of this predominately Black-occupied outdoor space, many of the people who patronize the beach eventually chose to adopt the name "Inkwell" as a positive. This is not a novel occurrence. African American socio-linguistic history points to a pattern of transforming negative terms and names into terms of endearment (paywalled), such as the controversial embrace of the "n-word," "boy," "girl," "child," and "bitch." However, linguistic reclamation as a means of destigmatizing negative labeling should never mean diminishing the impact of a given term's origins.
Moreover, research on systemic racism reveals that replicated and habituated patterns of behavior enacted by white people against people of color in everyday interactions contributes to its systemic nature. Systemic racism manifests in subtleties as much as overtly aggressive expressions. Hence, the story of California's Inkwell Beach.
Santa Monica, California, also had an "Inkwell Beach" (1900–60)—a two-city-block area south of its pier where Black beachgoers were relegated by whites who wanted to contain the Black population. Historical research suggests that the name "Inkwell" was used pejoratively by whites in California (paywalled). The Cultural Landscape Foundation, a nonprofit dedicated to elevating shared landscape heritage, backs up this hard history.
In 2008, the City of Santa Monica erected a monument at the now-former Inkwell Beach's location, recognizing the space's historical significance and the pain former Black beachgoers endured from forced segregation. To my knowledge, no similar restorative justice effort has been officially enacted by the Commonwealth of Massachusetts or Dukes County, where Martha's Vineyard is located.

"The Inkwell" commemoration plaque in Santa Monica, CA
Credit: City of Santa Monica & Blackpast.org
Many scholars assert the importance of hard histories. With the recent attempt to reshape the history of slavery in Florida, we must elevate the real histories of racialized nature spaces like Martha's Vineyard's Inkwell Beach. Stories of triumph over the tragedy of segregation warrant further study—not attempts at historical erasure.
*Note: Many thanks to the Vineyard Gazette, the Martha's Vineyard Museum, the African American Historical Trail of Martha's Vineyard, the City of Santa Monica Archives, Professor Donna Marie Peters (Temple University), the Schlesinger Library of the Harvard Radcliffe Institute, and the Santa Monica Conservancy, all of whom provided invaluable access to resources for this post.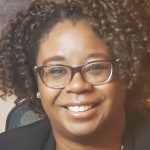 About the author:
Alexia Hudson-Ward is Associate Director of Research and Learning, Massachusetts Institute of Technology (MIT) Libraries.
Sign up for Toward Inclusive Excellence (TIE) new post notifications and updates.
Interested in contributing to TIE? Send an email to Deb V. at Choice dvillavicencio@ala-choice.org with your topic idea.
---
The R2 Digital Library from Rittenhouse is an eBook database of thousands of vetted and quality health sciences resources that supports health sciences education and practice. Rittenhouse sources a wide variety of quality content from over 100 leading health sciences publishers, societies, and professional associations, and makes it available in one location so it can be accessed effortlessly. Libraries and hospitals can create a digital health sciences collection based on local needs, with a single concurrent user purchasing option. With new, competitive eBook pricing, free OER eBooks, and some content available nowhere else digitally, collection development through the R2 Digital Library has never been more convenient or affordable. Customers can start an immediate collection or augment their existing collection with a mediated Patron Driven Acquisition (PDA) model. Usage data can be collection for PDA eBooks to inform collection management. Customers can purchase what is used, with no automatic purchase required.
---
Header image is a detail of This is Harlem by Jacob Lawrence. Courtesy of Hirshhorn Museum and Sculpture Garden. © 2021 The Jacob and Gwendolyn Knight Lawrence Foundation, Seattle / Artists Rights Society (ARS), New York. For more information, click here.
Related Posts