A Major Corporation Attempted to Trademark Juneteenth
Posted on June 16, 2022 in Blog Posts
Sometimes I feel like I live in an "upside-down" world as many things are happening that defy logic. It is not logical, for instance, that billionaires pay lower tax rates than teachers in the United States. It is also not logical for a group of white neo-Nazis to pack themselves into a U-Haul truck with the alleged intention of disrupting a joyous Pride festival. It makes no sense to me that 18-year-olds are allowed to purchase weapons of war for "recreational use." I could go on and on.
Carrying through the theme of highlighting the illogical, I would love for someone to help me understand why any corporation was allowed to trademark "Juneteenth" by the United States Patent and Trademark Office and reportedly held onto said trademark for nearly one year?
Before anyone jumps to conclusions, the corporation at the center of this bizarre circumstance is not Walmart Inc., per se. Regardless, that did not stop social media users from dragging its reputation to the ground for recently stocking its Great Value-branded "Juneteenth" ice cream.
The company that held an active trademark application for Juneteenth is actually Balchem Corp., which: "develops, manufactures, and markets specialty performance ingredients and products for the nutritional, food, pharmaceutical, animal health, medical device sterilization, plant nutrition, and industrial markets in the United States and internationally." Apparently, Balchem created key ingredients for and were the co-producers of the now-infamous Walmart "Juneteenth" ice cream. After a wave of backlash on the internet, the ice cream was reportedly removed from Walmart's shelves and the company issued an apology.
Once activists discovered that Balchem had submitted a trademark for "Juneteenth," they turned their attention toward the company and demanded action. While Balchem's media representatives have yet to respond to press inquiries on the matter, the company quietly submitted an expedited withdrawal of its trademark application on May 23, 2022.
Balchem Corp. is not the only entity to have trademarked some form of the "Juneteenth" name. A quick search of trademarks on the United States Patent and Trademark Office website resulted in at least 57 active trademarks for clothing, plates, parades, beverages, and pageants. These multiple trademarking attempts set Juneteenth apart from other U.S. federal holidays. I could not locate similar trademark registrations for other American national holidays such as the Fourth of July, Presidents' Day, and Flag Day.
Understandably, some scholars are calling out the commercialization of BlPOC culture as a persistent issue. Black (paywalled), North American Indigenous (paywalled), Latino/Latinx (paywalled), and Asian/Pacific Islander (paywalled) communities have all been subjected to the commodification of their memory (paywalled), language, attire, and music for mainstream purchase and consumption.
The idea of Juneteenth potato chips, plates, and beverages does not sit right with me as the holiday is both celebratory and solemn. The hurtful history of Juneteenth arose from the fact that more than 250,000 enslaved Black people were denied freedom for nearly two years after the signing of the Emancipation Proclamation. Their labor was deliberately exploited.
Honoring their memory must go beyond branded ice cream and napkins.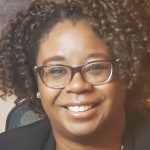 About the author:
Alexia Hudson-Ward is Associate Director of Research and Learning, Massachusetts Institute of Technology (MIT) Libraries.
Sign up for Toward Inclusive Excellence (TIE) new post notifications and updates.
Interested in contributing to TIE? Send an email to Deb V. at Choice dvillavicencio@ala-choice.org with your topic idea.
---
TIE gratefully acknowledges underwriting support from SAGE Publishing.
Driven by the belief that social and behavioral science has the power to improve society, at SAGE Publishing, we publish impactful research, enable robust research methodology, and produce high-quality educational resources that support instructors to prepare the citizens, policymakers, educators, and researchers of the future. As an independent company and with a mission of building bridges to knowledge, we aim to enable people from all backgrounds to contribute to and benefit from teaching and research resources that are balanced, unbiased, anti-racist, and promote a more just society.
---
Header image is a detail of This is Harlem by Jacob Lawrence. Courtesy of Hirshhorn Museum and Sculpture Garden. © 2021 The Jacob and Gwendolyn Knight Lawrence Foundation, Seattle / Artists Rights Society (ARS), New York. For more information, click here.
Related Posts