A Look Back
Recorded on 09/26/2017
Posted in The Authority File
Episode 9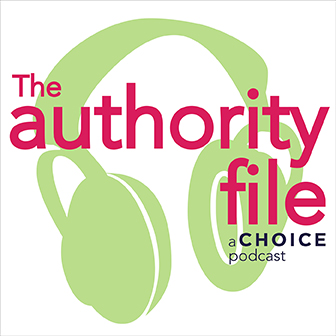 In this week's episode, host Bill Mickey sits down with The Authority File producer Mark Derks to share a few thoughts on the motivation for the program and how it fits into the broader digital transformation taking place at Choice. They survey the past two months of content and share behind-the-scenes dirt on what goes into putting together an episode, while relating their thoughts on the show's successes and heartbreaks. Finally, they preview the next two months of content and let you know how you can put your questions to The Authority File's guests (hint: #TheAuthorityFile).
---
About the guests:
Bill Mickey is the editorial director of Choice.
Mark Derks is the digital media specialist at Choice.
---
About the Music:
The intro and outro music in The Authority File is "Grapes," mixed by I dunno. The transition music is "Peace ( There's A better Way )," mixed by Loveshadow. The music is available on ccMixter, and is used under a Creative Commons Attribution 4.0 license (cc-by 4.0).
Related Posts