APA Style Today: More Than Just References
Recorded on 08/21/2023
Posted in The Authority File
Episode 343
In the third episode of this four-part series, Chelsea Lee, instructional lead, and Timothy McAdoo, manager, both of APA Style, discuss how APA Style goes beyond referencing. First, Chelsea reviews the bias-free language chapter in the 7th edition of the Publication Manual, and how it has expanded to include guidance on socioeconomic status and intersectionality. Next, she provides an overview of recommendations for visuals like graphs, charts, and figures, and underscores the need to properly label all graphics. She also explores the key elements of accessible design and highlights APA Style's goal to make its products "born accessible." Last, Tim debunks one longstanding myth—yes, you can use first person in academic writing!
---
About the guests:
Chelsea Lee
Instructional Lead
APA Style
Chelsea Lee is the instructional lead, APA Style. She has worked at APA since 2007, beginning as a manuscript editor for APA Journals before moving to the then newly formed style team in 2015. She has a bachelor's degree in psychology from The College of William & Mary and a master's degree in education and human development from The George Washington University. She has written for the APA Style blog since it began in 2009 and is occasionally recognized for her contributions by strangers in elevators. She helped shape the seventh edition of the Publication Manual, in particular, the new referencing system and bias-free language guidelines. She also works on all style-related content, including the learning materials for Academic Writer. She loves promoting a kind and conscientious approach to writing. She believes that people become better writers by becoming better thinkers, and that by becoming better thinkers, people become better people.
She has two young sons who bring both joy and perspective to life. She is also an avid swing dancer and swing dance teacher in a style called Balboa, a classical pianist, and a crossword puzzle enthusiast.
Timothy McAdoo
Manager
APA Style
Timothy McAdoo is a manager on the APA Style team. He has a bachelor's degree in psychology and a master's degree in writing. Timothy started his career at APA as a copyeditor in APA Journals, later becoming an APA Style training supervisor. More recently, in APA Books, Timothy worked with the Product Management team to create reference management tools in APA's Academic Writer platform, and he helped shape the seventh editions of the Publication Manual, Concise Guide to APA Style, and the Mastering APA Style Student Workbook. He also writes for and manages the APA Style blog and social media.
---
Enjoy the conversation? Listen to the rest of the series:
---
APA Style Resources:
---
---
Missed an episode? We've got you covered:
Check out the Authority File Round-Up on our blog, Open Stacks!
Sponsored by: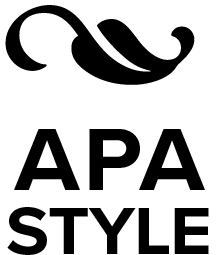 Related Posts