Supporting the Sustainable Development Goals: Examples and Scope of Springer Nature's SDG Hubs
Recorded on 04/19/2023
Posted in The Authority File
Episode 312
In the third episode of our four-part series with Nicola Jones, director of Springer Nature's Sustainable Development Goals (SDG) Programme, we discuss several examples of the publisher's SDG Hubs, which collect and spotlight Springer research related to individual SDGs. Nicola first outlines the broad scope and audience of Good Health & Well-Being, which includes scholarship in disciplines like applied sciences, public health, and social sciences. Next, she walks through the focus areas of Quality Education, distinguishing between research on how to deliver quality education and current debates or issues in education, including contemporary discourse about critical race theory and culture wars. Last, Nicola highlights the Sustainable Future webinar series, part of the Affordable and Clean Energy hub, and offers insight into how the many disparate groups at Springer work together to keep the information for each hub relevant and updated.
---
About the guest:
Nicola Jones
Director
Springer Nature SDG Programme
Nicola Jones is the Director of the Springer Nature SDG Programme: Springer Nature's response to the UN Sustainable Development Goals. In this role she is responsible for coordinating the publishing activity across Springer Nature where it relates to the UN SDGs, with the aim of bringing research that has the potential to help achieve the Goals to the attention of those best placed to implement it. In order to do this, she works with the editors and publishers across Springer Nature's journals, books and other products and across all relevant disciplines to ensure that the approach is joined up, information is shared across departments and that all relevant colleagues are engaged with the programme.
---
Enjoy the conversation? Listen to the rest of the series:
---
---
Missed an episode? We've got you covered:
Check out the Authority File Round-Up on our blog, Open Stacks!
Sponsored by: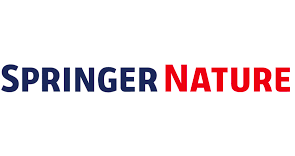 Related Posts