Supporting the Sustainable Development Goals: Creation and Evolution of Springer Nature's SDG Programme
Recorded on 04/05/2023
Posted in The Authority File
Episode 308
After the United Nations adopted the Sustainable Development Goals (SDG) in 2015, Springer Nature responded with the SDG Programme, an initiative to connect researchers with relevant, often multidisciplinary scholarship related to goals in learning and education, gender equality, sustainability, and more under the SDG umbrella. Coincidentally, the UN's adoption of the SDGs occurred soon after the 2015 merger of Springer Science+Business Media and Macmillan Science and Education. As the publisher looked to push forward research in support of the SDGs, it also found an opportunity to connect disparate disciplines across the newly consolidated publishing group—a very two birds, one stone situation.
In this four-part series, Nicola Jones joins The Authority File to discuss Springer Nature's Sustainable Development Goals (SDG) Programme and her unique role as director of the Programme. She underscores the unique qualities of her position, particularly its demands of both project management skills and a highly editorial eye. As recognition of the SDGs grew, Nicola's role shifted from awareness raising and coordination across publishing hubs to keeping track of the many initiatives currently in the works. Throughout the conversation, Nicola outlines these changes, in addition to her efforts to encourage cross-disciplinary alliances, examples of new projects, and how Nature Journals has evolved along with and in support of the program.
In this first episode, Nicola chats about the complexity of her role and how she has approached its broad scope. She also provides background on why the SDG Programme was created and how it united the differing publishing groups under one roof. Last, Nicola spotlights the virtual conference series Springer launched during the pandemic, and how the virtual-only environment allowed for a more global, inclusive lens.
---
About the guest:
Nicola Jones
Director
Springer Nature SDG Programme
Nicola Jones is the Director of the Springer Nature SDG Programme: Springer Nature's response to the UN Sustainable Development Goals. In this role she is responsible for coordinating the publishing activity across Springer Nature where it relates to the UN SDGs, with the aim of bringing research that has the potential to help achieve the Goals to the attention of those best placed to implement it. In order to do this, she works with the editors and publishers across Springer Nature's journals, books and other products and across all relevant disciplines to ensure that the approach is joined up, information is shared across departments and that all relevant colleagues are engaged with the programme.
---
Enjoy the conversation? Listen to the rest of the series:
---
---
Missed an episode? We've got you covered:
Check out the Authority File Round-Up on our blog, Open Stacks!
Sponsored by: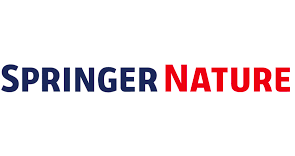 Related Posts