Dr. Sarah Derbew on the Future of Classical Studies
Recorded on 03/06/2023
Posted in The Authority File
Episode 302
In the second episode of this two-part series, Dr. Sarah Derbew, assistant professor of Classics at Stanford University and author of Untangling Blackness in Greek Antiquity, discusses the future of Classical Studies. She digs into the complications of "decolonizing" a subject like the Classics—one that centers Greek and Roman civilizations while sidelining those in Africa, Asia, and the Americas. As Sarah explains, applying the term to an entire discipline can lead to superficial results, with the assumption that implementing inclusive and equitable practices is a one-step solution or short-term process. She also unpacks her current research on the intersections between Greek and African antiquity, and shares her hopes for the evolution of the Classics, including an interdisciplinary lens and thoughtful, ethical considerations from young scholars that she has already begun to witness.
---
About the guest: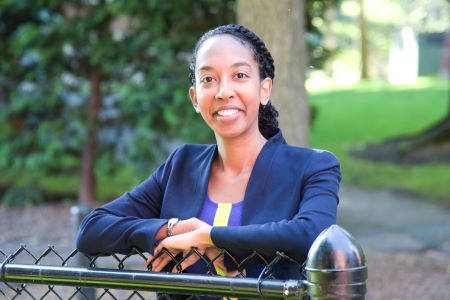 Sarah F. Derbew
Assistant Professor of Classics
Stanford University
Sarah Derbew is an Assistant Professor of Classics at Stanford University, where she is affiliated with the Center for Comparative Studies in Race and Ethnicity and the Center for African Studies. She received her PhD in Classics from Yale University and was a Junior Fellow at the Harvard Society of Fellows.
Her research focuses on the literary and artistic representations of black people in ancient Greece. She also examines artistic renderings of black people in Greek antiquity, focusing on both the objects themselves and the museums in which they are displayed. Her interests extend to the twenty-first century; she has written about the reception of Greco-Roman antiquity in Africa and the African diaspora.
She recently finished her first book, titled Untangling Blackness in Greek Antiquity (Cambridge University Press, 2022), in which she used critical race theory and performance theory to untangle ancient formulations of blackness. She is currently researching the intersections between Greek and African antiquity, focusing on northeast Africa; in addition, she is co-editing the forthcoming volume Classics and Race: A Historical Reader with Dr. Daniel Orrells and Dr. Phiroze Vasunia.
---
---
Missed an episode? We've got you covered:
Check out the Authority File Round-Up on our blog, Open Stacks!
Related Posts