Artificial Intelligence in Medicine (AIM) & Ethics: Introductions and AI Scene-Setting
Recorded on 08/03/2022
Posted in The Authority File
Episode 269
Over a decade ago, specialist physician and researcher Dr. Niklas Lidströmer found electronic health records to be unorganized, error-prone, and underutilized. Convinced of the value in sifting through and connecting this medical data, Niklas tried to persuade stakeholders of the data's efficacy, eventually leading to his work in artificial intelligence—a practical tool that could handle sorting through mass amounts of data. Since then, Artificial Intelligence in Medicine (AIM) has grown worldwide as researchers and medical practitioners alike see the benefits of implementing AI not just into data organization, but tasks in patient diagnosis, medical imaging, and telemedicine.
In this four-part series, Niklas dives into the power of AI in medicine, giving us a closer look at how AIM has already shaped clinical practices and doctor-patient relationships. Further, Niklas unpacks the ethics of artificial intelligence in the medical fields, paying particular attention to data privacy and systematic biases.
In this first episode, Niklas introduces his research and the inspiration behind his co-edited title Artificial Intelligence in Medicine, one of the first reference works available on AIM. In addition, he provides an overview on how artificial intelligence is currently being used in medicine, and how AI can impact librarianship, such as in administrative support and citation use.
Interested in exploring Artificial Intelligence resources from Springer Nature? Click here to access key content resources including the latest research highlights, expert blogs, interviews & other podcasts.
---
About the guest:
Dr. Niklas Lidströmer, MD, MSc
Specialist Physician, Senior Advisor, Postgraduate Researcher
Karolinska Institute
Dr. Niklas Lidströmer of Karolinska Institute is a specialist physician, postgraduate researcher in AI in medicine, senior advisor in AI and medical investments, former AI entrepreneur and founder of an AI powered medical platform, former head of Medical AI at a variety of med-tech companies, and also previous co-leader of a handful of successful medical startups.
His experience also encompasses widespread global clinical work spanning 20 years within numerous regions across eight countries. After graduating with a master's thesis on global medicine in 2000, he began practicing as a medical doctor in 2002, followed by internship, specialized residencies, and clinical work all over the world, including 1 year circumnavigating as a maritime doctor. His international work experience, fluency in nearly ten languages, practical familiarization with AI in the medical and pharmaceutical industries, and clinical specialist competence in general medicine have produced a passion for translational and educational aspects of artificial intelligence in medicine.
Dr. Lidströmer is Editor-in-Chief of the Springer Nature Reference Work Artificial Intelligence in Medicine – the new standard reference, for artificial intelligence in medicine, which has now become the largest and most comprehensive in the scientific community.
---
Enjoy the conversation? Listen to the rest of the series:
---
---
Missed an episode? We've got you covered:
Check out the Authority File Round-Up on our blog, Open Stacks!
Sponsored by: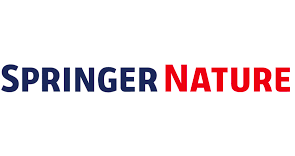 Related Posts