Practical Sustainability: Unpacking Earth Sciences and the "Natural" World
Recorded on 05/25/2022
Posted in The Authority File
Episode 256
Human activity has undoubtedly impacted our planet's systems. With deforestation, air pollution, and plastic waste, can we still call the natural sciences "natural"? Or have humans changed the planet so much that the "natural" and "human" worlds are now indistinguishable? Could seeing ourselves as part of the earth's systems help bring more urgency to the climate crisis?
In the final episode of this four-part series, Bob Brinkmann, author of Practical Sustainability: A Guide to a More Sustainable Life, discusses the dynamic field of earth sciences. As humans continue to impact the "natural" world, the earth science disciplines must come together to study major issues like climate change and sustainability—not get bogged down by the silos or traditions of higher education. In addition, Bob digs into how librarians can assist in sustainability research through the available data in special collections and frequent communication with scholars. Last, he emphasizes the importance of measurable outcomes in the sustainability movement, along with becoming an advocate and evangelist for this kind of lifelong work.
---
About the guest:
Bob Brinkmann (He/Him/His)
Dean, Smerge Endowed Dean's Chair and Professor of Earth, Atmosphere and Environment
College of Liberal Arts and Sciences, Northern Illinois University
Robert (Bob) Brinkmann is the Dean of the College of Liberal Arts and Sciences at Northern Illinois University. He is also a Professor of Earth, Atmosphere, and Environment. Over the years, he designed a number of courses, including classes on sustainability management, wetlands, and community-based sustainability. He has been involved in a number of projects including analysis of sustainability efforts in post-hurricane Long Island, evaluation of international sustainability planning with the United Nations, and research on sustainability in sports. He also served two terms as Chair of the Board of the National Cave and Karst Research Institute and has served as the Co-Editor of the Southeastern Geographer and Associate Editor for the Journal of Cave and Karst Studies.
Brinkmann is the author of many articles and books including several on sustainability, the only book on the science, policy, and management of urban street sweeping (with Graham Tobin), and the definitive book on sinkholes in Florida. His most recent book, Practical Sustainability: A Guide to a More Sustainable Life, was published in 2022. He has appeared in a variety of media outlets including CBS News and CNN.
---
Enjoy the conversation? Listen to the rest of the series:
---
---
Missed an episode? We've got you covered:
Check out the Authority File Round-Up on our blog, Open Stacks!
Sponsored by: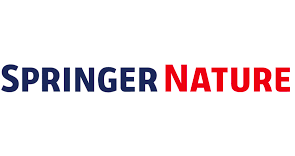 Related Posts