Practical Sustainability: What Difference Can One Person Really Make?
Recorded on 05/18/2022
Posted in The Authority File
Episode 255
From metal straws to veganism, our choices impact the environment. But when large corporations make environmentally-damning decisions, or members of Congress prioritize lobbyist interests over their own constituents, it can feel like our choices don't matter. How can we take back control in our own lives by building greener habits? Further, how does environmental racism and classism act as barriers toward making the world a more environmentally sustainable place?
In this third episode, Bob Brinkmann, author of Practical Sustainability: A Guide to a More Sustainable Life, speaks to individual environmental responsibility in the face of corporate lobbying power, greenwashing, and generational apathy. Bob chats about the process and effectiveness of his Thirty-Day Sustainability Challenge, and the importance of representing sustainability as a "no judgement zone." Last, Bob surfaces the national and global issues of environmental racism, and how communities can enact greater change through municipal appointments and local economic investments.
---
About the guest:
Bob Brinkmann (He/Him/His)
Dean, Smerge Endowed Dean's Chair and Professor of Earth, Atmosphere and Environment
College of Liberal Arts and Sciences, Northern Illinois University
Robert (Bob) Brinkmann is the Dean of the College of Liberal Arts and Sciences at Northern Illinois University. He is also a Professor of Earth, Atmosphere, and Environment. Over the years, he designed a number of courses, including classes on sustainability management, wetlands, and community-based sustainability. He has been involved in a number of projects including analysis of sustainability efforts in post-hurricane Long Island, evaluation of international sustainability planning with the United Nations, and research on sustainability in sports. He also served two terms as Chair of the Board of the National Cave and Karst Research Institute and has served as the Co-Editor of the Southeastern Geographer and Associate Editor for the Journal of Cave and Karst Studies.
Brinkmann is the author of many articles and books including several on sustainability, the only book on the science, policy, and management of urban street sweeping (with Graham Tobin), and the definitive book on sinkholes in Florida. His most recent book, Practical Sustainability: A Guide to a More Sustainable Life, was published in 2022. He has appeared in a variety of media outlets including CBS News and CNN.
---
Enjoy the conversation? Listen to the rest of the series:
---
---
Missed an episode? We've got you covered:
Check out the Authority File Round-Up on our blog, Open Stacks!
Sponsored by: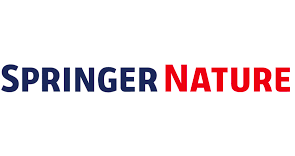 Related Posts