Practical Sustainability: Translating for the Layperson
Recorded on 05/11/2022
Posted in The Authority File
Episode 254
Translating highly technical, precise, or conceptual research for the layperson is not an easy endeavor. When tackling the topic of environmental sustainability—and its many political, social, and existential undertones—the task nears impossible. However, Robert Brinkmann, Professor of Earth, Atmosphere and Environment at Northern Illinois University, worked his way up to his latest title Practical Sustainability: A Guide to a More Sustainable Life through his environmentally-focused blog On the Brink. By writing to the everyday web-goer, Bob learned how to transform environmental studies research into practical, bite-sized knowledge and tools for everyone to learn from and employ.
In this second episode, Bob explains his thought process in scaling down massive environmental issues into global, national, and local efforts, in addition to outlining individual and collective actions. Further, he discusses how to strike a balance between holding environmentally destructive companies accountable while also taking personal responsibility in cultivating a greener life. Last, Bob digs into the metamodernism of sustainability, the harm of greenwashing, and how the sustainability field developed out of the 1960s environmental movement.
---
About the guest:
Bob Brinkmann (He/Him/His)
Dean, Smerge Endowed Dean's Chair and Professor of Earth, Atmosphere and Environment
College of Liberal Arts and Sciences, Northern Illinois University
Robert (Bob) Brinkmann is the Dean of the College of Liberal Arts and Sciences at Northern Illinois University. He is also a Professor of Earth, Atmosphere, and Environment. Over the years, he designed a number of courses, including classes on sustainability management, wetlands, and community-based sustainability. He has been involved in a number of projects including analysis of sustainability efforts in post-hurricane Long Island, evaluation of international sustainability planning with the United Nations, and research on sustainability in sports. He also served two terms as Chair of the Board of the National Cave and Karst Research Institute and has served as the Co-Editor of the Southeastern Geographer and Associate Editor for the Journal of Cave and Karst Studies.
Brinkmann is the author of many articles and books including several on sustainability, the only book on the science, policy, and management of urban street sweeping (with Graham Tobin), and the definitive book on sinkholes in Florida. His most recent book, Practical Sustainability: A Guide to a More Sustainable Life, was published in 2022. He has appeared in a variety of media outlets including CBS News and CNN.
---
Enjoy the conversation? Listen to the rest of the series:
---
---
Missed an episode? We've got you covered:
Check out the Authority File Round-Up on our blog, Open Stacks!
Sponsored by: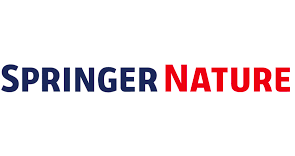 Related Posts