Practical Sustainability: Introductions and Changes in Environmental Studies
Recorded on 05/04/2022
Posted in The Authority File
Episode 253
After years writing in the academic space, Robert Brinkmann, Professor of Earth, Atmosphere and Environment at Northern Illinois University, wanted to share his research with the general public. Specifically, he wanted to provide guidance and personal challenges to those asking: How much impact can one person have on the planet? What changes can the individual make for a cleaner, greener life? So, along came Practical Sustainability, a guide on living sustainably in your own life and within or outside your community.
In this four-part series, Bob discusses breaking down the complexity of sustainable living, the pitfalls of greenwashing, and why sustainability should be treated as a "no judgement zone." In addition, Bob tackles complicated issues like corporate lobbying power and how income and race are inextricably linked to environmental policies.
In this first episode, Bob traces his path from diamond exploration as a geologist to his current work in urban sustainability. He explains how the environmental studies field and curricula has changed to its current emphasis on interdisciplinary work and human impact on the planet. Further, not only has the field transformed, but the students have too—Bob remarks on how researchers today care deeply about enacting meaningful environmental policy and engaging with local communities. Finally, our guest dives into why urban centers have more advanced energy systems and sustainable environmental policies than rural and suburban areas.
---
About the guest:
Bob Brinkmann (He/Him/His)
Dean, Smerge Endowed Dean's Chair and Professor of Earth, Atmosphere and Environment
College of Liberal Arts and Sciences, Northern Illinois University
Robert (Bob) Brinkmann is the Dean of the College of Liberal Arts and Sciences at Northern Illinois University. He is also a Professor of Earth, Atmosphere, and Environment. Over the years, he designed a number of courses, including classes on sustainability management, wetlands, and community-based sustainability. He has been involved in a number of projects including analysis of sustainability efforts in post-hurricane Long Island, evaluation of international sustainability planning with the United Nations, and research on sustainability in sports. He also served two terms as Chair of the Board of the National Cave and Karst Research Institute and has served as the Co-Editor of the Southeastern Geographer and Associate Editor for the Journal of Cave and Karst Studies.
Brinkmann is the author of many articles and books including several on sustainability, the only book on the science, policy, and management of urban street sweeping (with Graham Tobin), and the definitive book on sinkholes in Florida. His most recent book, Practical Sustainability: A Guide to a More Sustainable Life, was published in 2022. He has appeared in a variety of media outlets including CBS News and CNN.
---
Enjoy the conversation? Listen to the rest of the series:
---
---
Missed an episode? We've got you covered:
Check out the Authority File Round-Up on our blog, Open Stacks!
Sponsored by: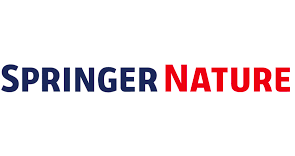 Related Posts