Ethics and Integrity in Educational Contexts: The Global Perspective
Recorded on 01/26/2022
Posted in The Authority File
Episode 242
January 24th marked UNESCO'S International Day of Education, which champions education as a human right and key to sustainable development. Researchers in the field of educational ethics and academic integrity have worked to apply a similarly holistic view toward ethics in academia. In fact, as Dr. Sarah Elaine Eaton, Editor of Ethics and Integrity in Educational Contexts, notes: "We need to think about students as whole people, complete people, rather than only thinking about, 'how do we catch the cheaters or punish misconduct?'" But with varying policies around the globe, how do academic integrity experts work to advance the subject beyond its punitive roots? How can countries connect and communicate to form effective governance that protects students and scholarship?
In the final episode of this series, Sarah offers an international perspective on the discipline. She discusses the drawbacks of handling issues locally or regionally, rather than employing uniform policies—for example, the lack of a consistent definition of plagiarism. Last, Sarah explains why libraries can function as a hub for academic integrity, and the lasting consequences of not educating young scholars on ethics during their academic careers.
---
About the guest:
Sarah Elaine Eaton, Ph.D.
Associate Professor, Werklund School of Education
University of Calgary
Sarah Elaine Eaton, PhD, is a faculty member at the Werklund School of Education, University of Calgary. Dr. Eaton is an international leader on academic integrity and ethics in higher education. Eaton is an award-winning educator and researcher who has taught thousands of students during her career in higher education. She is the Series Editor of Ethics and Integrity in Educational Contexts and Editor-in-Chief of the International Journal for Educational Integrity
---
Enjoy the conversation? Listen to the rest of the series:
---
---
Missed an episode? We've got you covered:
Check out the Authority File Round-Up on our blog, Open Stacks!
Sponsored by: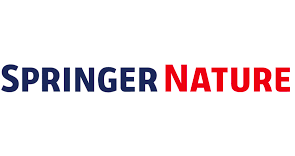 Related Posts