Ethics and Integrity in Educational Contexts: The Challenges Educators Face Today
Recorded on 01/19/2022
Posted in The Authority File
Episode 241
COVID-19 is a recent—and ongoing—challenge to educational ethics and academic integrity. Though not even two years into the pandemic, educational ethics researchers have already found signs of increased unethical behavior—not to mention, higher levels of anxiety among students. But obstacles in this field are nothing new. In the past two decades, the proliferation of unethical academic services, contract cheating companies' growing schemes, and the impact of digital technologies have all tested the discipline. How have challenges in the subject evolved alongside the academic landscape? What's unique about the issues of today?
In this third episode of the series, Dr. Sarah Elaine Eaton, Series Editor of Ethics and Integrity in Educational Contexts, reveals current challenges in the world of educational ethics. She dives into the sophistication of global contract cheating enterprises, as well as worrying trends of extortion and targeting younger students. Sarah also discusses the effects COVID-19 has had on integrity issues, and the potential for new, more flexible means of assessment in an online learning environment.
---
About the guest:
Sarah Elaine Eaton, Ph.D.
Associate Professor, Werklund School of Education
University of Calgary
Sarah Elaine Eaton, PhD, is a faculty member at the Werklund School of Education, University of Calgary. Dr. Eaton is an international leader on academic integrity and ethics in higher education. Eaton is an award-winning educator and researcher who has taught thousands of students during her career in higher education. She is the Series Editor of Ethics and Integrity in Educational Contexts and Editor-in-Chief of the International Journal for Educational Integrity
---
Enjoy the conversation? Listen to the rest of the series:
---
---
Missed an episode? We've got you covered:
Check out the Authority File Round-Up on our blog, Open Stacks!
Sponsored by: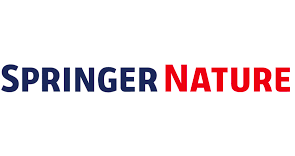 Related Posts