Ethics and Integrity in Educational Contexts: Changes and Disruptions in the Field
Recorded on 01/12/2022
Posted in The Authority File
Episode 240
Higher education has undergone many changes in the past decade—even in the last year. Indeed, new technologies and the surge in online learning has forced the field of educational ethics and academic integrity to adapt its principles to fit the changing needs of students, faculty, and administrators. So, how has the discipline evolved in its aim to remain modern and relevant? How have academic, technological, and social advances influenced the subject? What have been the major disruptions—and responses?
In this second episode, Dr. Sarah Elaine Eaton, Series Editor of Ethics and Integrity in Educational Contexts, explains how educational ethics and academic integrity has sought to embrace non-student areas of research, as well as incorporate equity, diversity, and inclusion principles into reporting and policy recommendations. She also delves into how new technology has disrupted standard ethical practices; text-matching or exam proctoring software aren't the silver bullets many hope them to be. Last, Sarah offers an example of how involving educational ethics experts in administrative decisions can help protect students—and demonstrate the complexities of addressing student needs, integrity concerns, and modern technical "solutions."
---
About the guest:
Sarah Elaine Eaton, Ph.D.
Associate Professor, Werklund School of Education
University of Calgary
Sarah Elaine Eaton, PhD, is a faculty member at the Werklund School of Education, University of Calgary. Dr. Eaton is an international leader on academic integrity and ethics in higher education. Eaton is an award-winning educator and researcher who has taught thousands of students during her career in higher education. She is the Series Editor of Ethics and Integrity in Educational Contexts and Editor-in-Chief of the International Journal for Educational Integrity
---
Enjoy the conversation? Listen to the rest of the series:
---
---
Missed an episode? We've got you covered:
Check out the Authority File Round-Up on our blog, Open Stacks!
Sponsored by: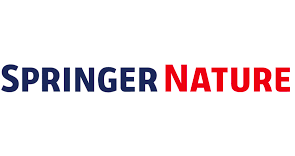 Related Posts