The Path Toward Open Science: The Future of the Open Research Landscape
Recorded on 10/27/2021
Posted in The Authority File
Episode 222Episode 221
Open repositories. The proliferation of preprints. Real-time engagement between non-academics and researchers. For many, these elements represent the positives of open science, all of which gained prevalence in response to the COVID-19 pandemic. But can these temporary changes become permanent? What is the future of open research?
In the final episode of this four-part series, Caroline Nevison and Dr. Ritu Dhand, both of Springer Nature, discuss the prospective landscape of open science. First, Caroline reveals how Springer Nature supports libraries post-transformative agreement. She details the provided workflows and analytics that allow institutions to track the benefits of open access publishing for its authors, faculty, and administration.
Ritu underscores how COVID-19 has shaped the open science environment. Looking ahead, she details what the open movement needs—from government agencies, publishers, and researchers—to sustain its momentum, and its advantages to the scholarly community and society at large.
---
About the guests:
Caroline Nevison
Director of Commercial Transition OA
Springer Nature

Ritu Dhand, PhD
Vice President Editorial Nature Journals
Springer Nature
---
Enjoy the conversation? Listen to the rest of the series:
---
---
Missed an episode? We've got you covered:
Check out the Authority File Round-Up on our blog, Open Stacks!
Sponsored by: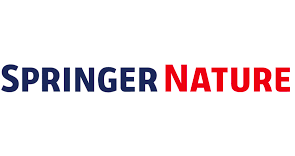 Related Posts