The Path Toward Open Science: The Value of Partnerships
Recorded on 10/20/2021
Posted in The Authority File
Episode 221
A publisher is only as good as its partnerships—especially in the age of open access (OA). But beyond library-publisher agreements or OA consortium goals, how can publishers advance the scholarly ecosystem toward more widely accessible OA publishing paths? What are the benefits of treating open science as a collaborative goal instead of an independent, siloed mission statement?
In this third episode, Caroline Nevison and Dr. Ritu Dhand, both of Springer Nature, join the program to discuss the publisher's recent partnerships in support of open science. Ritu digs into an ongoing open access trial with authors to reduce article processing charges (APCs). Caroline highlights a case study with The Association of Universities in the Netherlands (VSNU), which looks at how to maximize open research's societal impact through alignment with the UN's Sustainable Development Goals. Last, our guests touch on the importance of pricing transparency. By pulling back the curtain behind every APC—peer review, copyediting, design, legal services—publishers can reveal the work that open access advocates may perhaps overlook.
---
About the guests:
Caroline Nevison
Director of Commercial Transition OA
Springer Nature

Ritu Dhand, PhD
Vice President Editorial Nature Journals
Springer Nature
---
Enjoy the conversation? Listen to the rest of the series:
---
---
Missed an episode? We've got you covered:
Check out the Authority File Round-Up on our blog, Open Stacks!
Sponsored by: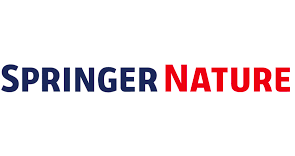 Related Posts