The Path Toward Open Science: Let's Talk Transformative Agreements
Recorded on 10/13/2021
Posted in The Authority File
Episode 220
A transition point on the way to a fully open access model, transformative agreements allow institutions to retain traditional subscriptions with publishers, while also permitting researchers to publish in open or hybrid journals. Middle ground, compromise, the best of both worlds, right? But as transformative deals grow more popular, some in the scholarly publishing world question their legitimacy as true path to OA publishing. Do transformative agreements help or hurt organizations' transition to open science?
In this second episode, Caroline Nevison and Dr. Ritu Dhand, both of Springer Nature, discuss the drivers, benefits, and challenges of transformative agreements. Caroline speaks to the lack of uniformity in open access policies between countries, and even regions, therefore highlighting the advantages of hybrid journals' flexibility. She also touches on the particular obstacles smaller publishers face, like a lack of funding or infrastructure needed to scale up to open publishing. Ritu underscores the positives of TAs for authors, and describes how Springer Nature can ease the transition to OA by providing easy-to-use workflows and guidance.
---
About the guests:
Caroline Nevison
Director of Commercial Transition OA
Springer Nature

Ritu Dhand, PhD
Vice President Editorial Nature Journals
Springer Nature
---
Enjoy the conversation? Listen to the rest of the series:
---
---
Missed an episode? We've got you covered:
Check out the Authority File Round-Up on our blog, Open Stacks!
Sponsored by: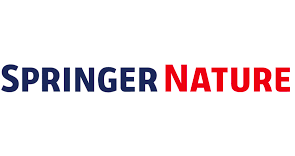 Related Posts