The Path Toward Open Science: Background and Defining "Open"
Recorded on 10/06/2021
Posted in The Authority File
Episode 219
Open access (OA)—initiatives that push for free, publicly-available research—has faced an uphill battle. But despite OA's initial lack of funding and government support, authors, organizations, and publishers have now begun to adopt open policies around the globe. Looking ahead, where will open access go from here? More specifically, how can publishers ease the transition to open science?
In this four-part series, our two guests from Springer Nature offer the publisher perspective on the path toward open science. Caroline Nevison, Director of Commercial Transition OA, and Dr. Ritu Dhand, Vice President Editorial Nature Journals, dig into the drivers behind transformative agreements, the coexistence of open and subscriber-based content, and open science's potential impact in and outside the scholarly community. Ritu and Caroline share perspectives from both an editorial and marketing viewpoint, tracing Springer Nature's adoption of open science practices and its broader implications on the marketplace.
In this first episode, Ritu walks through her five pillars of open science and highlights Springer Nature initiatives that embrace those principles. Caroline discusses how OA models have evolved in recent years and underscores the effects of hybrid policies on library-publisher partnerships.
---
About the guests:
Caroline Nevison
Director of Commercial Transition OA
Springer Nature

Ritu Dhand, PhD
Vice President Editorial Nature Journals
Springer Nature
---
Enjoy the conversation? Listen to the rest of the series:
---
---
Missed an episode? We've got you covered:
Check out the Authority File Round-Up on our blog, Open Stacks!
Sponsored by: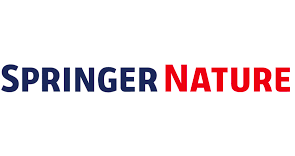 Related Posts