Emerging Space Markets: Looking at Space Debris and the Latest Trends
Recorded on 08/25/2021
Posted in The Authority File
Episode 214
We've launched satellites into orbit. Sent a rover to Mars. Landed on the moon. What's next for the space industry? Which near-term goals are possible in this decade? Well, organizations will first need to address the accumulating mass of debris congesting the near-Earth space environment. Also known as space junk, these thousands of pieces of abandoned satellites and rockets pose serious risks. As Dr. Stella Tkatchova, a project manager in the European Space Industry and author of Emerging Space Markets, notes, "If you cannot clean the orbit, you will not be able to have human space flight."
In the final episode of this series, Stella discusses what's next in space technology. She digs into the ever-growing problem of orbital debris, its potential threats to the market, and the business opportunities it creates for cleanup and removal companies. Last, Stella offers some advice for universities on how to prepare students for diverse career and research opportunities in the space industry.
---
About the guest:
Dr. Stella Tkatchova
Author and Project Manager
European Space Industry
Dr. Stella Tkatchova is a project manager in the European Space Industry. She writes books and articles about the importance of commercialization of space technologies and solutions. She previously worked as project manager for Thales Alenia Space and managed long-term research innovation projects for the European Commission (EC). In the early days of her career she worked as a contractor at the European Space Agency (ESA). She was awarded a PhD by the Faculty of Aerospace Engineering at TU-Delft on commercialization of space technology and also holds a Master of Space Science degree, from International Space University (ISU). Several years ago she founded and was the editor of the International Journal of Space Technology Management & Innovation (IJSTMI).
---
Enjoy the conversation? Listen to the rest of the series:
---
---
Missed an episode? We've got you covered:
Check out the Authority File Round-Up on our blog, Open Stacks!
Sponsored by: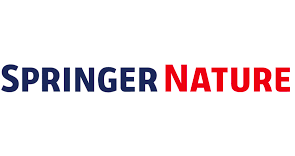 Related Posts