Emerging Space Markets: Unpacking Space Commercialization
Recorded on 08/04/2021
Posted in The Authority File
Episode 211
On July 20th, 2021, Blue Origin—the aerospace company founded by multi-billionaire Jeff Bezos—launched a space flight with four passengers, including the founder himself. This 10-minute flight to the borders of outer space sparked new discussions surrounding commercial investments in the space economy. How has space exploration evolved from a government-sanctioned space race to an industry rife with privately-funded business ventures?
Dr. Stella Tkatchova, a project manager in the European Space Industry, joins us for this four-part series to characterize today's space market. Who are the major players? Which sectors of the space economy prove to be the most sustainable—and lucrative? Is space tourism a viable, profitable opportunity for billionaires, or just a publicity stunt?
In this first episode, Stella introduces us to the commercialization of the space industry. She digs into the rapid progression of private investments in the field, as well as her predictions for advancements in space debris cleanup, solar-powered satellites, and lunar exploration. Stella also chats about her two books on the subject, 2018's Emerging Space Markets, and a forthcoming title, which will dig into the impact of disruptions in the market due to new space technologies.
---
About the guest:
Dr. Stella Tkatchova
Author and Project Manager
European Space Industry
Dr. Stella Tkatchova is a project manager in the European Space Industry. She writes books and articles about the importance of commercialization of space technologies and solutions. She previously worked as project manager for Thales Alenia Space and managed long-term research innovation projects for the European Commission (EC). In the early days of her career she worked as a contractor at the European Space Agency (ESA). She was awarded a PhD by the Faculty of Aerospace Engineering at TU-Delft on commercialization of space technology and also holds a Master of Space Science degree, from International Space University (ISU). Several years ago she founded and was the editor of the International Journal of Space Technology Management & Innovation (IJSTMI).
---
Enjoy the conversation? Listen to the rest of the series:
---
---
Missed an episode? We've got you covered:
Check out the Authority File Round-Up on our blog, Open Stacks!
Sponsored by: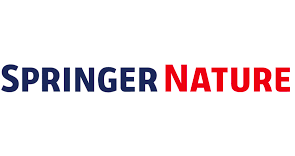 Related Posts