Understanding and Implementing Cybersecurity: Balancing Academic Freedom with Information Protection
Recorded on 07/28/2021
Posted in The Authority File
Episode 210
Emailing a former professor about research breakthroughs. Downloading copyrighted papers off the internet. Sharing login credentials. Aren't these all harmless characteristics of academia? Everyday tricks of the scholarly trade? Alan Brill, Senior Managing Director in the Cyber Risk practice at Kroll, warns that seemingly harmless actions or good intentions may lead to serious consequences—can the push toward academic freedom end up endangering our information in the process?
In this final episode, Alan discusses hackers' exploitation of free-flowing information. He tackles the issue of Sci-Hub—the controversial website that shares pirated research—and the importance of respecting patents, copyright protection, and trade secrets. Alan also reveals his perspective on emerging threats in cybersecurity, and why cyber risk preparation at a university is so essential in today's information age. "There is no such thing as 100 percent protection … What we need is a pre-planned incident response program … so that when it happens—and I think the only rational position today is don't think in terms of if, think in terms of when it happens—you're going to know what to do."
---
About the guest:
Alan Brill
Senior Managing Director
Kroll
Alan Brill is a Senior Managing Director in the Cyber Risk practice of Kroll, and a fellow of the Kroll Institute. He is a well-known expert in cybersecurity and computer forensics, and is the author or co-author of many books and articles. His work in this field spans four decades. He was the founder of Kroll's cyber practice and has worked on cyber issues in both the public and private sectors. He formerly served as a Director in the New York City Department of Investigation, a Major in the Army and he worked at the NASA Manned Spacecraft Center in Houston during the Apollo moon landing project.
Alan teaches in the Terrorist Use of Cyberspace program of the NATO Center of Excellence for Defense Against Terrorism and is an Adjunct Professor in the LLM and M.Jur programs of the Texas A&M University School of Law.
---
Enjoy the conversation? Listen to the rest of the series:
---
Missed an episode? We've got you covered:
Check out the Authority File Round-Up on our blog, Open Stacks!
Sponsored by: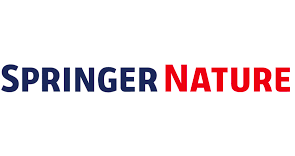 Related Posts