Understanding and Implementing Cybersecurity: Why Are Universities under (Cyber) Attack?
Recorded on 07/14/2021
Posted in The Authority File
Episode 206
In recent years, universities have become target-rich environments for cyberattacks. But why? What do hackers want from academic institutions? According to Alan Brill, Senior Managing Director in the Cyber Risk practice at Kroll, information. Because of universities' breadth of non-public data and extensive interconnectivity across campus and state networks, institutions have become a hot bed of cybercrime. "Once you understand the scope of the risk, you have to start asking the question: Are we matching our preventive and detective tools to that risk? And if we're not, why not, and what are we going to do about it?"
In this second episode, Alan digs into why proactive measures—rather than reactionary—can help mitigate cyber risk. He explains the threats in and outside of an institution, what a "zero-day attack" is, and why zero-day risks require such immediate alarm and action. Plus, Alan shares his advice on how librarians can prepare for and fend off these attacks—don't delay updating your software!
---
About the guest:
Alan Brill
Senior Managing Director
Kroll
Alan Brill is a Senior Managing Director in the Cyber Risk practice of Kroll, and a fellow of the Kroll Institute. He is a well-known expert in cybersecurity and computer forensics, and is the author or co-author of many books and articles. His work in this field spans four decades. He was the founder of Kroll's cyber practice and has worked on cyber issues in both the public and private sectors. He formerly served as a Director in the New York City Department of Investigation, a Major in the Army and he worked at the NASA Manned Spacecraft Center in Houston during the Apollo moon landing project.
Alan teaches in the Terrorist Use of Cyberspace program of the NATO Center of Excellence for Defense Against Terrorism and is an Adjunct Professor in the LLM and M.Jur programs of the Texas A&M University School of Law.
---
Enjoy the conversation? Listen to the rest of the series:
---
Missed an episode? We've got you covered:
Check out the Authority File Round-Up on our blog, Open Stacks!
Sponsored by: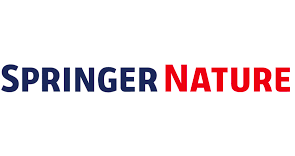 Related Posts